Cast rims with their own hands
Hello, I have nothing to do with the casting, the first time I tried casting about 3 months ago (says the author) purely out of curiosity and got interested. If anyone wants to do it again, I'll describe what is needed: 1) Raw materials for casting, I for these purposes mercilessly sledgehammer destroyed block of the engine ZMZ-402 it is made of cast alloy AK4. In addition I used a variety of engine scrap: pistons, pumps, manifolds and other parts of the internal combustion engine. For melting is not necessary to unscrew bolts and studs, they when melting remain at the bottom of the crucible, you just need to shake them out periodically.
2) Furnace for melting 3) crucible (any seamless tube with a welded bottom) 4) Charcoal (regular, which you buy for barbecue) 5) Opoki (wooden frame for the form) 6) Sifted sand and silicate glue ( "liquid glass") Workflow: 1) Prepared a mixture of liquid glass with sand. I mixed in a bucket with a construction mixer. 2) Took an impression of the blank (it should be larger than the future of the disk because of the allowance for turning). Pay attention to the relative position of the frames, I used furniture pins. 3)Waited for everything to dry (the longer the better) for about 3 days. 4) lit the fire, when it is good, I put the crucible, add charcoal and turn on the air blast. 5) Pour the molten aluminum in the molds. When the metal hardens, I beat off crust, sprues and spurs. 6) Turning 7) assembling the disk. For this purpose, I bought 10 M8 screws with internal hexagon and 10 M8 nuts with a nylon ring. Raw material for future disks (block ZMZ-402)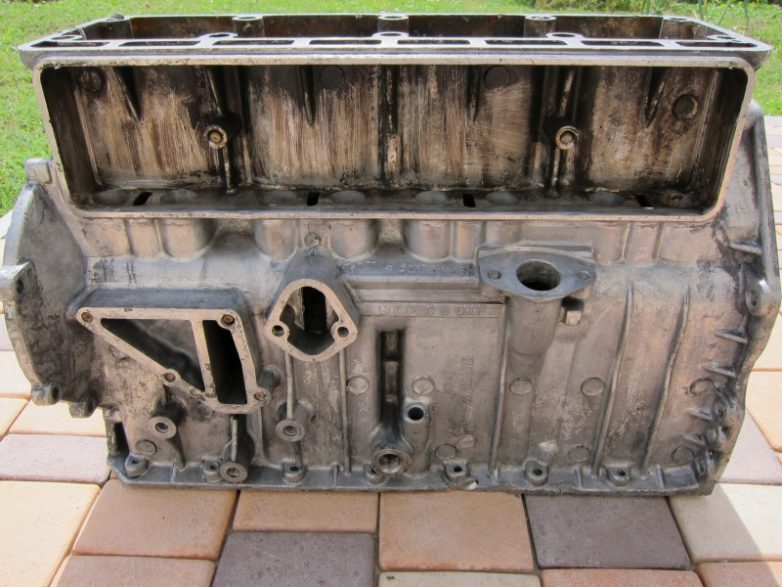 The biggest pieces I could beat off with a sledgehammer – for melting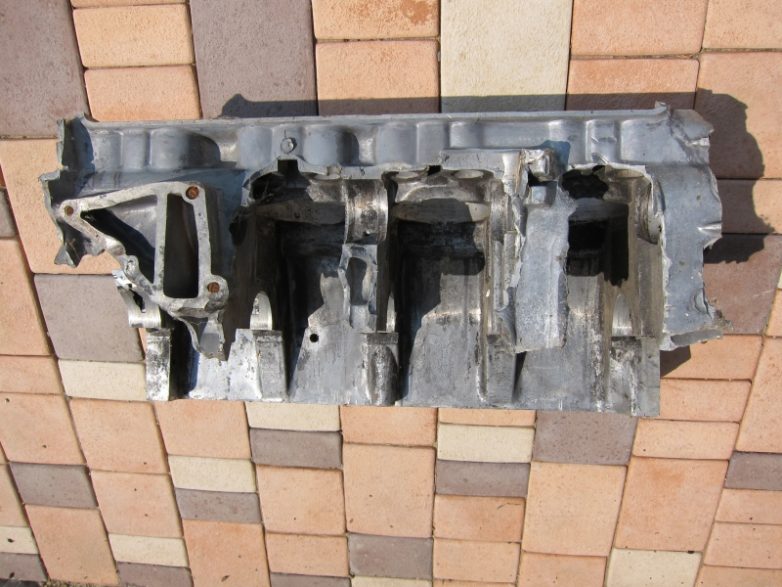 Melting furnace (from GAZ-53 disk) and crucible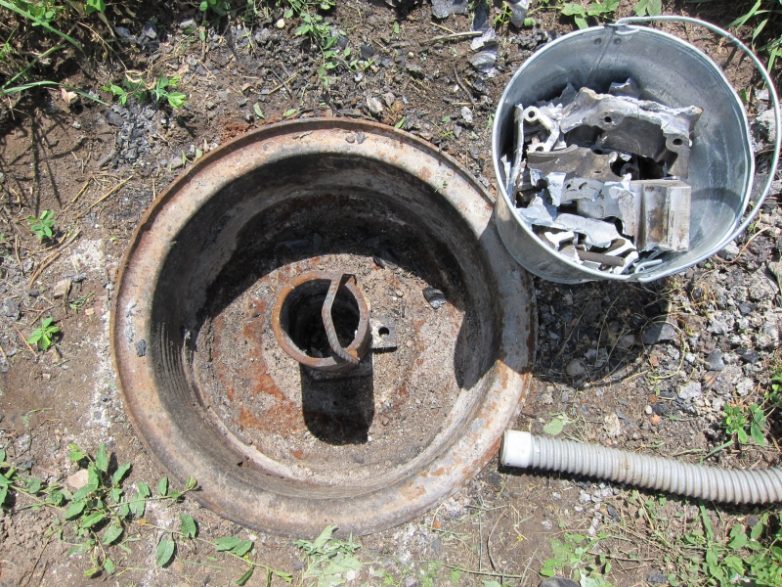 Furnace in action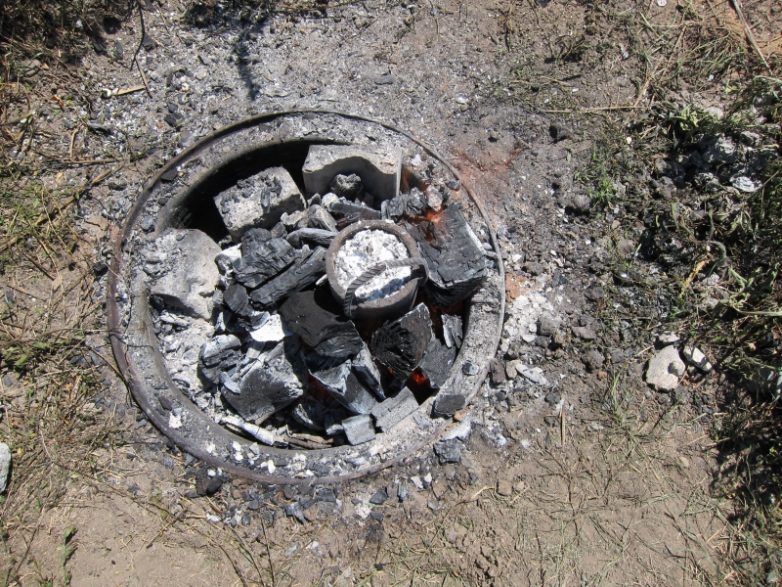 Molten aluminum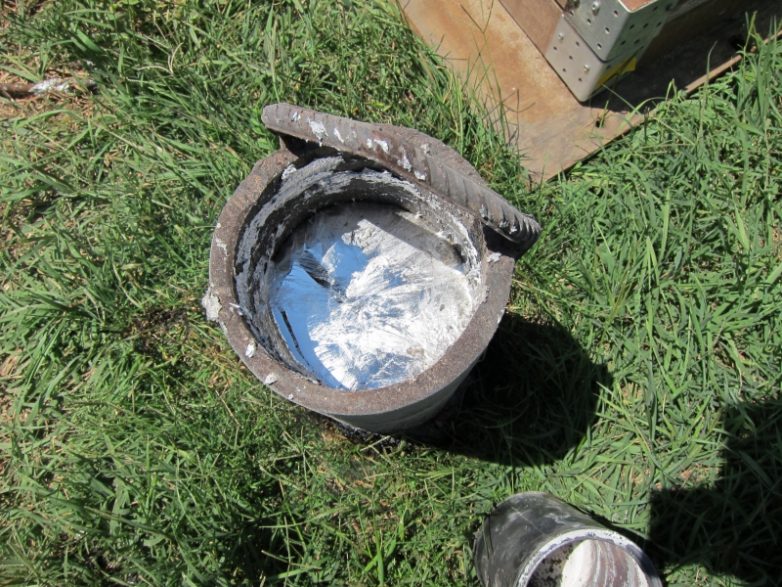 All that is left from melting motor scrap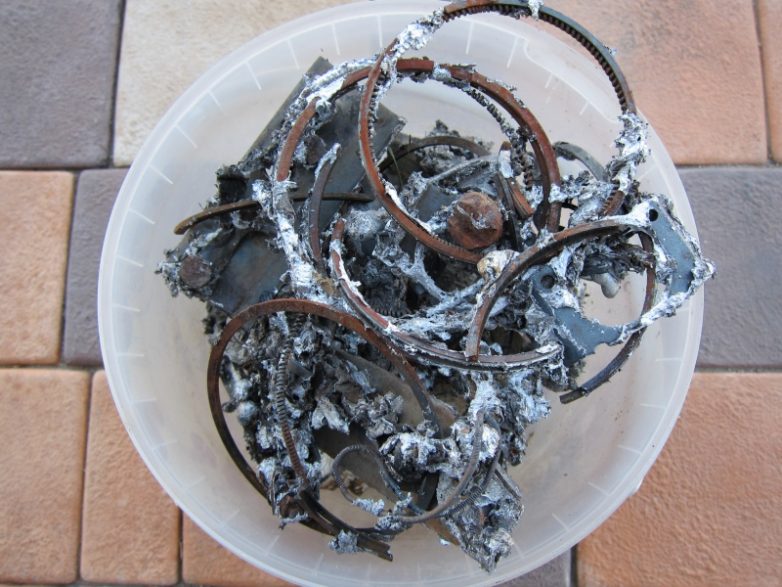 Excess material will be used for the next job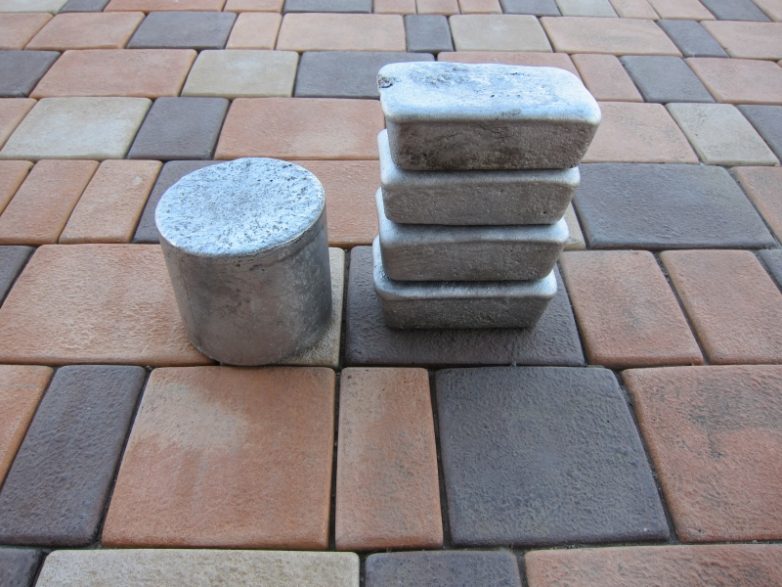 Flasks, sand and silicate glue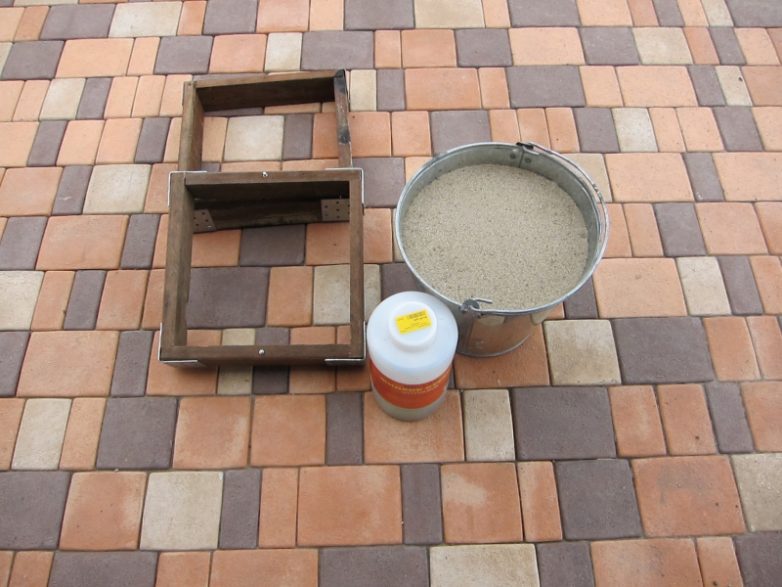 Form #1 is dry and ready for pouring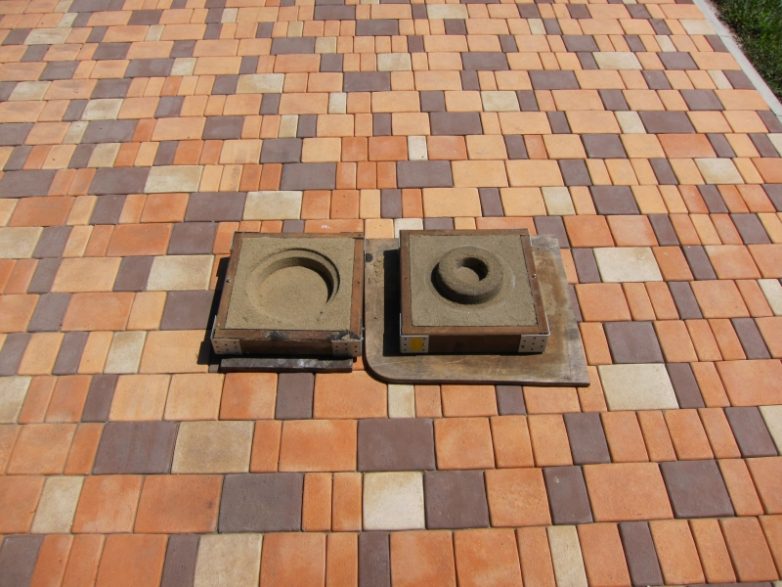 Mold assembled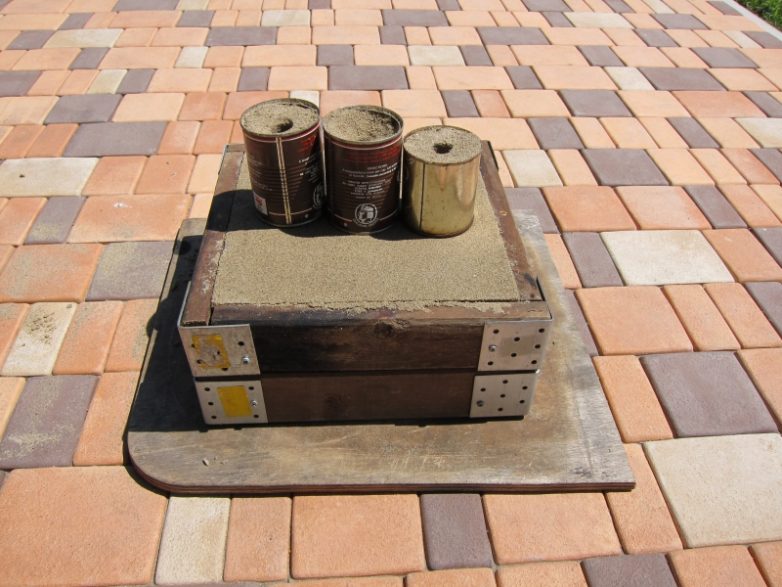 The aluminum is poured, the mold is cooling down.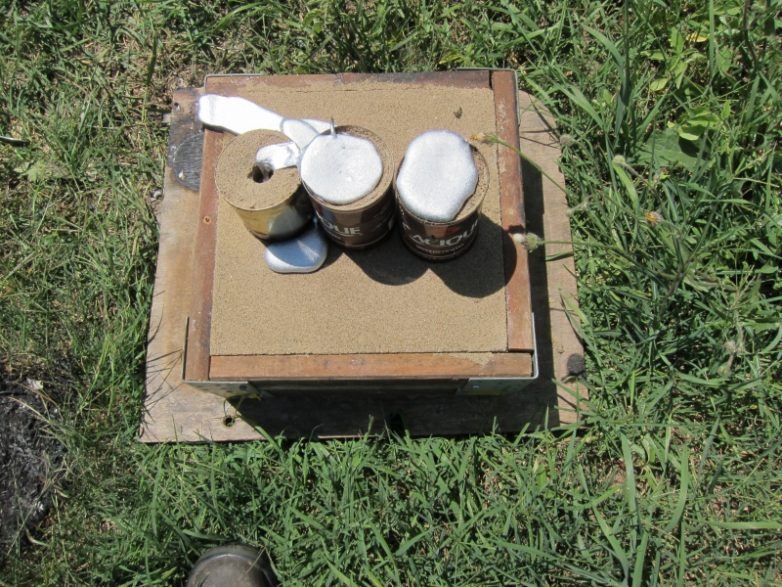 Immediately after pouring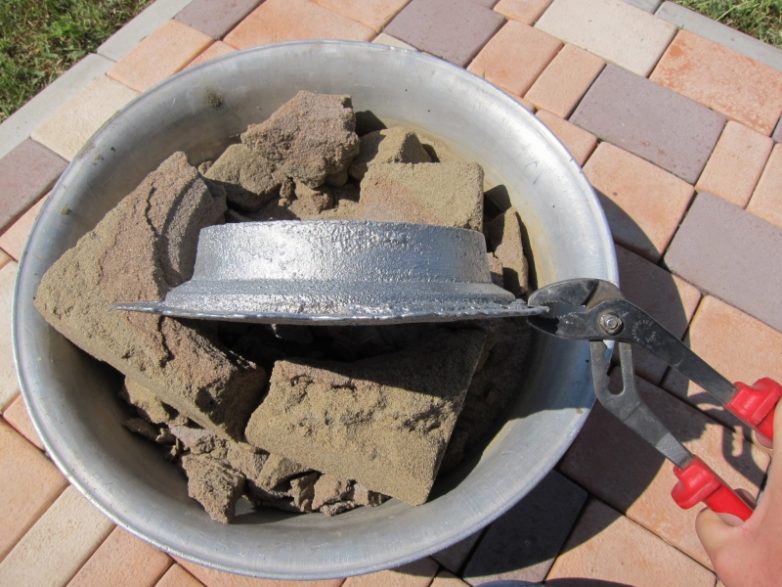 The surface is close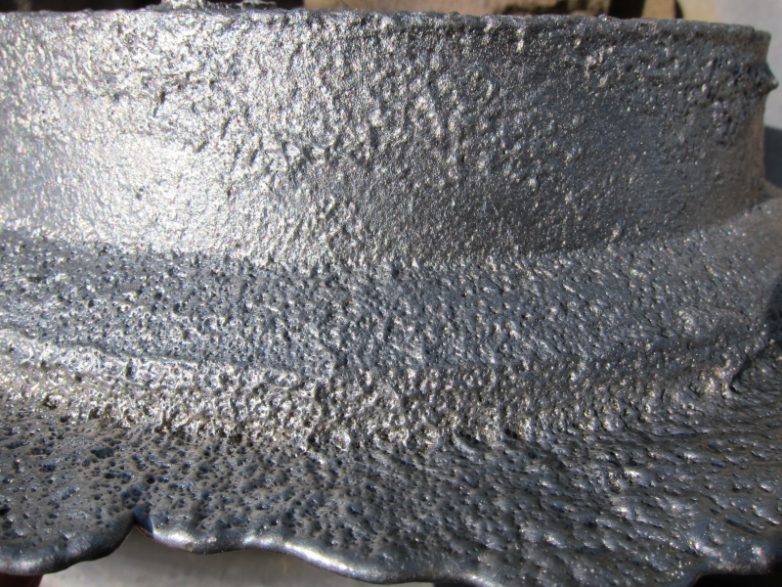 Got two half-discs.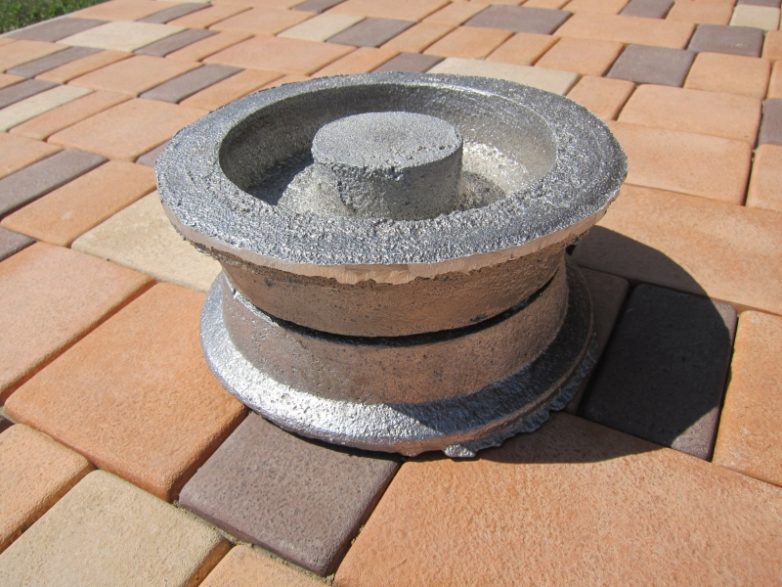 I ended up with 4 identical workpieces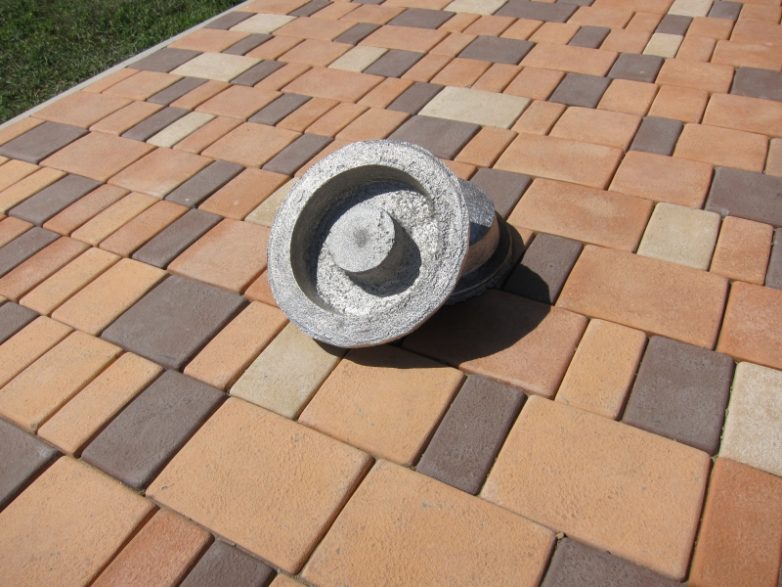 The future disc needs to be turned on a lathe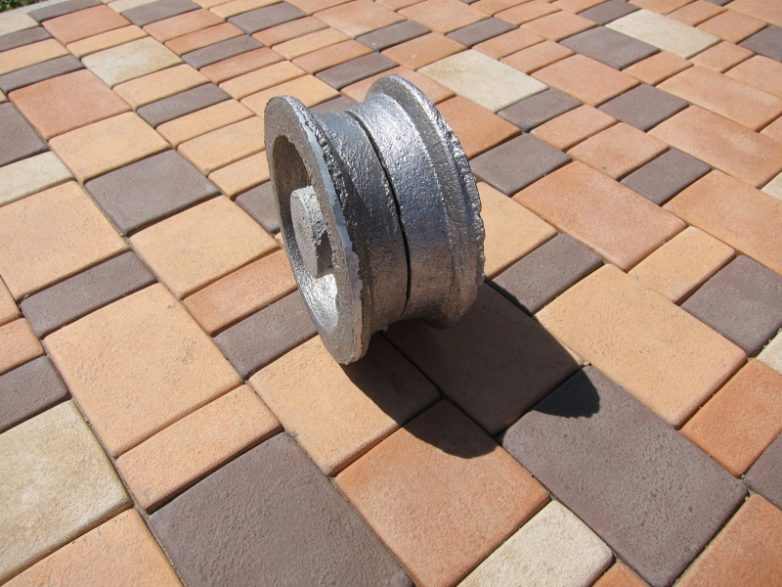 After turning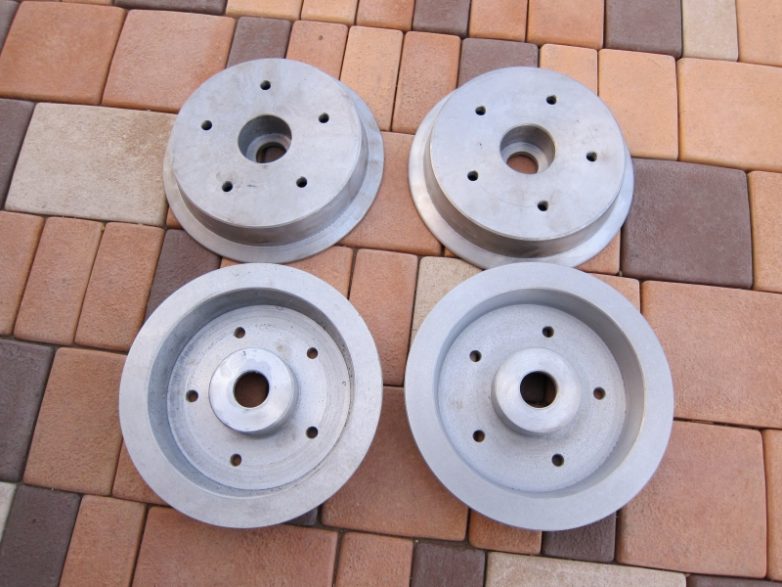 From the side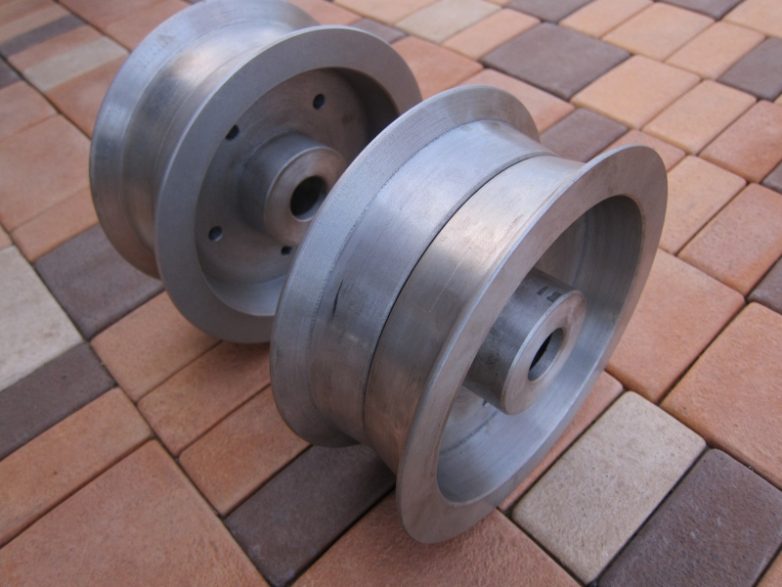 Assembling of disk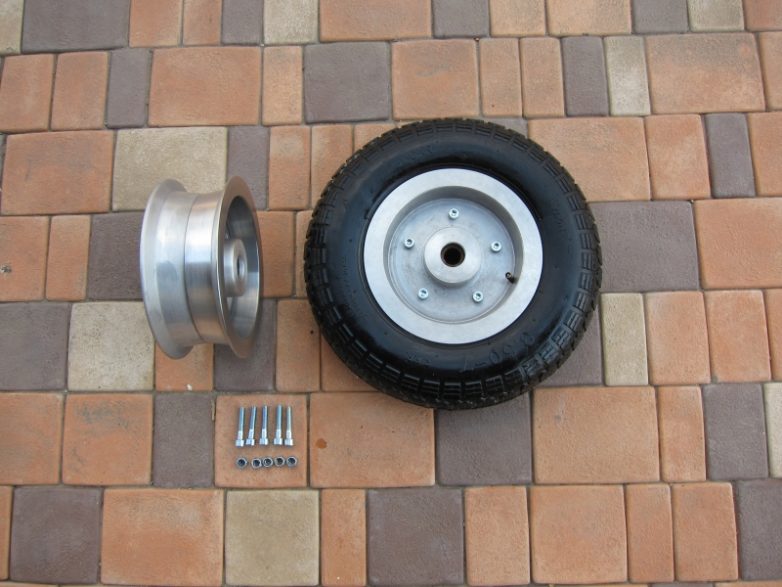 Final result
How to quickly and easily upgrade your rims
During winter time, all parts of a car, including rims, are strongly affected by road surface chemicals. The paint gradually cracks, flakes and, after a few years, discs lose their attractiveness. It is especially true for stamped disks made of steel, which also show signs of corrosion. What to do in such cases? Disks are inherently in good condition, to throw them away and buy new, not that the hand does not rise, it is generally not appropriate, in terms of financial cost. The best way out is to restore the paint coating. Even if you apply for this service in a specialized workshop, it is still such an operation will be cheaper than buying a new discs. But you can do otherwise, you can do everything yourself. And this does not require any special materials, or special skills or abilities, you will learn everything in the process.
In order to paint the discs on your own hands need to make preparations, as well as choose a paint material.
What paint to choose
Today, two types of paint are used for the restoration of discs:
Powder composition has certain advantages, for example, paints of this type are more durable and more resistant to mechanical influences. In addition, it is powder coating that is used in the manufacture of cast discs at the manufacturers' factories. Nevertheless, in spite of these advantages, the technology of such paint application is rather complicated and requires using of special equipment (thermal chamber and sandblaster). The fact is that dry powder is applied to the disc, which is fixed on the surface under the influence of high temperatures. There is another disadvantage of powder paint – when using it, you can only paint the whole product, not its individual parts.
When using acrylic composition, car enthusiasts will not have to face such problems. Acrylic paint is characterized by a brighter and more saturated color and palette, so you can choose the most suitable shade that will match the color of the car body. Automotive disc painting with acrylic composition also has disadvantages. These include low resistance to environmental influences.
Based on the above, deciding what to paint wheel rims, it is better to give preference to acrylic compositions. Such paint you can find at any specialized store. Choosing a manufacturer, remember – it is better to buy paint and varnish from one company.
Recently, for painting not only discs, but also body parts, began to apply another covering material – liquid rubber. In terms of cost, number of shades and mechanical strength, it is comparable with acrylic paint. It is even easier to apply than acrylic. The most famous brand is the liquid rubber "Plasti Dip".
In addition to paint products, you will also need other materials.
Choosing the composition for painting
Usually, to paint metal, use acrylic paint. Choose a glossy or matte look.
Pre-priming involves the use of a primer of a similar type. Under acrylic paint goes universal acrylic primer. Particular attention should be paid to the supplier. It is better if the paint and primer have the same manufacturer. Similar production technology is one of the keys to durable interaction between the materials.
You can use nitro paints, but nitro enamels interact with certain types of primers. In particular, it must be a material based on nitrogen (nitrate). Then their properties will be similar. In many countries this type of finishing material is prohibited. Toxic substances that are released during the painting nitrate compositions negatively affect human health. Work with such paints should be in special masks.
For convenient painting, the painting materials are packaged in aerosols. Painting of pressed discs is carried out by spraying method
There are also powder paints, but only experienced craftsmen can work with them. In the usual self-painting, carried out by beginners, such material is not considered.
Pay attention to: Basic principles of car wing painting Any job has its own requirements and nuances. Those who for the first time are going to perform the painting of stamped discs with their own hands, experts advise to take into account the following points:
The paint adheres to the surface more quickly when the air temperature is above freezing;
the tone of the primer and the base paint must match each other.
If a spray can is used, it must be shaken before use.
To avoid paint loss, the temperature of packaging should be kept at a level not lower than 25 degrees Celsius. This applies to any aerosols: with paints, primers, varnishes.
Acrylic paints in cans
Auto enamel
Necessary equipment and materials
If you have chosen the powder method of painting, then first of all you will need a sandblasting machine, which is used to thoroughly clean the worn disc of old paint, dirt and dust. In addition, with the help of this device, you will be able to perfectly smooth the surface of the product.
Tip! You can replace the sandblaster with an ordinary drill with various abrasive nozzles.
You will also need a heat chamber, which is necessary for "baking" powder paint. It is impossible to replace this type of equipment at home, so you will have to splurge or still use a cheaper method of painting.
Painting car rims with acrylic paint is a simple and cheap way to bring old rims back to life. For this you will need to prepare:
A brush;
Laundry detergent or regular dish detergent;
Sandpaper of different abrasiveness (from 200 to 600);
Automotive finishing putty;
Several cans of primer;
A can of varnish (transparent);
A can of 646 thinner;
Protective gloves, respirator and goggles.
As you can see, the second method requires much less financial outlay, especially since most of this list is already in your garage. Once everything is ready, you can proceed directly to the work.
Why do I need to paint alloy wheels?
The condition of automobile discs often deteriorates after a couple of months of use. And this applies even in cases where a person drives only on city roads. The products are scratched, they are subject to wear and abrasion, and to this should be added aggressive exposure to the environment, including chemical reagents that are used in winter.
Painting alloy wheels with your own hands is the easiest and most budget-friendly way to protect them from harmful influences, allowing you to prolong the life of products.
In addition, painted discs look more attractive.
The technology of painting discs auto
First of all, take care that the room in which you will work, well ventilated. Acrylic and lacquer is not the best combination for your health. Wear goggles and gloves to avoid chemical burns, and remove the wheels from the car.
In order not to stain the tire tire, it should be taped along the rim with painter's tape. The tape should be applied as tightly as possible to the edge of the rim while tucking it into the gap between the rim and the tire.
There is another option, you can remove the tires from the rim altogether. If you are afraid to do it yourself, you can go to a car service, this service will cost you inexpensive. Next, it is necessary to prepare the surface of the discs for further treatment.
Surface Preparation
Use a brush and detergent to thoroughly clean the surface of old paint and varnish. Use thinner or antisilicone to degrease the disc and remove paint residue.
Tip: To get rid of worn paint material in hard to reach areas, use an awl or a thin screwdriver.
After that, go over the surface with sandpaper. At this stage you should not be in a hurry, it is better to sand each millimeter of the disk long and thoroughly. First use coarse sandpaper, and at the very last step use the finest sandpaper. The surface you are sanding should be sprinkled with water from time to time to get rid of the sanding material and to polish the disc better.
Advice: you should not clean the disks with fanaticism as well, as slight roughness and cracks in any case will hide the paint and varnish layers.
Of course, on an old disk will be numerous chips, dents and other defects, which are eliminated with the help of automobile putty. When it dries, go over the surface again with fine sandpaper and fill the disc with water.
What to paint car rims with?
There is a wide range of paints on the market, differing in composition, durability, aesthetic characteristics.
Nitro enamels are fast-drying and inexpensive, but require 15-20 layers and an intermediate treatment.
Alkyd enamels – easy to apply, quick drying in the air. Advantage is the low cost, formation of a film that prevents the formation of leaks. Disadvantages: low quality and short life.
Acrylic paints are popular for body repair. They are well applied, have high decorative characteristics, protect the surface. The material is suitable for natural drying, polymerization at heat treatment. When lacquering, you can achieve a "metallic" effect.
Powder compositions – rarely used in self-painting, involve the use of special equipment. The result is a durable, aesthetically appealing coating.
Liquid rubber – has a complex technology of application, does not belong to the paints, is a durable coating with an original appearance.
Car enthusiasts prefer acrylic paints. They are easy to apply, durable and provide an attractive appearance.
Many people think about painting discs from a spray gun. The sprayer is convenient in that you don't need a gun, which is problematic to use. The paint is fed at the same pressure. Before use, you need to shake to bring the composition to the right consistency.
To paint auto discs with a spray can is worth considering that not all of them are of decent quality, you need to choose products from well-known manufacturers. They spray evenly, without drips.
However, an aerosol can not provide a quality torch, this is available only to a professional gun. To paint four discs will require a lot of cans, and the result is not guaranteed, you need skill.
The necessary tools and equipment:
A grinder, which has low adjustable speeds, is used for the work. Also suitable is an electric drill with nozzles. The set of tools includes a gun, a compressor, spatulas.
Consumables – sandpaper with different grains, putty, solvent, primer, paint and varnish.
In a nutshell, the process is as follows. When painting, the rubber should be removed, but you can avoid the expensive service if you close it. The wheel is covered, the old paint is removed and degreased. Dents and irregularities are filled with filler and treated with emery cloth until an even surface is achieved. Paint can not hide flaws, it only emphasizes them. Apply the first layer of primer (filler). Use it to remove sandpaper traces on the putty disks. The surface is coated with the finishing gesso. After the primer dries, the first coat of paint is applied (it is better to do two coats). Depending on the instructions to the paint, varnish is used. If there are any undercurrents, they are cut off, sanded and polished.
Primer
Degreased and cleaned surface should be primed. To do this, start applying primer first on the inside of the product, and then move on to the outside.
Tip! Shake the primer bottle periodically while spraying.
For the repair (painting) of the discs to be done properly, try not to rush. The primer must be applied evenly, keeping the can with the liquid at a distance of 25-30 cm from the surface. Once you have primed, let the disc dry and repeat the procedure (2-3 coats will be enough). In order not to wait long after each application of primer you can use a regular hair dryer. In any case, it is better to start painting discs only the next day.
Dyeing process
Self-painting is a simple task, but at the same time labor-intensive. This is due to the fact that a thorough preparation of the surface is required. And, if the motorist is not confident to cope with the equipment, it is better to ask for help from professionals.
Preparation for work
To begin with the wheels of the car should be washed, they are standardly removed from the tires. Many motorists do not want to do this and therefore wonder if it is possible to paint without removing the rubber. Theoretically it is possible, but then it will have to be sealed with painter's tape or other similar material, which is easy to get rid of later.
So, you need to remove the tire and check the integrity of the wheel rims. They are cleaned from the old paint coating, using a brush or power tool. Hard-to-reach places are processed manually with sandpaper, local rust and contamination are removed. Then the products are thoroughly washed with water, their surface is degreased with a solvent. It is recommended to dry them afterwards in a drying cabinet heated up to 40°С.
Then the metal surface is covered with a primer to remove small defects and scratches. The primer is applied in 2-3 layers, carefully, so that there are no streaks.
The discs are dried again in a special cabinet (since a polymerizer is used as standard) or with an industrial hair dryer. When they cooled to normal temperature, the treated surface is scrubbed with sandpaper. This should be done in a crisscross motion so as not to damage the disc. It is recommended that a minimal layer of primer remain on it.
It is advisable to blow out the surface after manipulation with a compressor to get rid of any debris, and see if there is any damage that previously remained invisible. If they are present, once again apply primer and repeat the above procedure.
Painting and varnishing
Before using varnish and paint, carefully read the instructions for using these materials, as the drying time of liquids may vary depending on the manufacturer.
Dried and primed discs must be placed on polyethylene to prevent dust and dirt from sticking to them during the painting process. The technology of applying paint is the same as for primer – start on the inside of the product and then move to the outside. Apply 2-3 layers of paint, leaving the surface to dry for 15 minutes after each procedure. After that, wait 20-25 minutes and use varnish. After the first coat of varnish, you should check the surface of the discs for irregularities. If you find them, go over them with a fine sandpaper. Next, it remains only to apply a final coat of varnish and wait until the product finally dries (6-7 days). This completes the restoration of the disks.