Honest Perekup. The Real Earnings of an Honest Perekup.
Immediately I want to thank you for the positive reaction to the previous THEME, I did not know exactly how you would accept the material, but now I am calm. I see that you liked it and so I continue. A week ago I invited you to participate in choosing the next theme for my blog, Honest Perekup. The topic that got the most votes was "The Real Earnings of an Honest Perekup." To tell you the truth, I wanted to touch on this topic a little later for a number of reasons. I wanted first to talk more about the business itself, as such. However, you've made your choice, so make yourself comfortable, and I'll get started.
We're all well aware that you don't have to have five college degrees and graduate school to be a reseller. Knowledge of higher mathematics and human plastic anatomy (although anything can happen) will not be useful to you here. However, in order to take your niche in this business, you need to have certain qualities and a certain mindset. As in any other business you will have competitors. Someone will be harder than you, and someone will be smarter and more nimble. And sagacity and diligence are the main criteria for success in the field of car re-buying. The nimble and industrious will outpace and snatch the best options right out from under their noses. I've done it myself more than once. That's why many who come into this business are quickly disappointed and even lose money in unsuccessful deals… Everyone has a different bar. Some earn 10k for the joy of it, and some are upset about the profits of 100 thousand. In order to talk about the real earnings of resellers, it is worth conditionally divide them into classes. This can be done by the same principle as the division of cars by class. That is, there are buyers who work in a small economy class, there are middle class workers, and there are buyers who work in an executive class.
Let's start with the small class. In this class there is the toughest competition, the Armenian sites, private resellers, repairers, etc. The average cost of a car in this class is 300-500 thousand rubles. No one spends much on pre-sale preparation, they talk cheekily, the lack of education and the accent is often striking. It is difficult for others to "survive" here. Exactly these people form the general dislike for the word "re-sale". The margin of their business is, as a rule, 5-8%, in view of much competition and high density of the market. However, the cars in this class sell quickly, that is why the low percentage of the invested money is compensated by high turnover rate. The sale period of a car is about 1-2 weeks.
Middle class. The average cost of a car is 700,000 to 100,000 rubles. The middle class, who have worked there for a couple of years and have saved up some money, want to conquer the more expensive segment of the market. Often they buy old cars, their conversation habits remain the same, they skimp on pre-sale preparation, plastering over scratches with felt-tip pens, and fixing the bumper with a self-tapping screw. Earnings remain about the same as they were in the small class. It is also possible to refer the former managers of car showrooms to the workers of a middle class, they made some money and decided to work for themselves. And rightly so! They have an experience of communication with the client, both the seller and the buyer. They look neat and often make a normal impression. Are familiar with the concept of pre-sales, have an understanding and experience of working in a car dealership, earn an average of 8-10% of the invested funds. Term of the sale of the car about 2-3 weeks.
Resellers of executive class . Lucky middle class re-purchasers, having once snapped up a piece of money in representation class, gradually proceed here and often stay. The average price of the car is 1200000-2000000 rubles. The competition is also present here, but it is not as tough as in the small class. As a rule cars are prepared thoroughly, for presales it costs from 30.000 to 150.000. roubles and from one to two weeks. The mileage is rolled down, the body is brought in perfect condition, the leather in the cabin and on the steering wheel is painted, the windscreen is replaced by new Chinese glass so as not to spoil the mileage. They do not interfere in technics, because the benefit from it is zero. More often dealers in this class act as very busy owners, poor relatives of the rich man, or, on edge, as the driver, who has redeemed the car from the chief. In general the stories of the dealers deserve the separate subject. I've heard so many, I wish I could make a movie) Their earnings in this segment are the highest, on the average from 10 to 15 per cent. Term of sale of the car about a month.
Expensive jeeps and executive limousines no older than 5 years are representative class. There is actually a VIP class. It costs from 2 million and up, but it's a very narrow market segment, so I'll skip it.
The stories about someone buying a car for 400 and selling it for 500 are irrelevant. For the calculation I don't take a one-time buy-sell of one car, I take the annual average. The division by class is also very relative, for example a middle class re-seller may well buy a small class car for resale if it's profitable. Well, most importantly, the greater the turnover, and the FASTER it scrolls, the greater the annual profit! For example, if your turnover of 10.000.000. rubles, and you work in the middle and representative classes, then, with the right setup, your profits will average 1.000.000 rubles. each month.
Some of you may already be rubbing your hands together, but I should warn you that money doesn't just come in here. If you are a reseller, you are always at risk if you buy and sell cars by hand, every deal is a lottery. Very easy to fall under the scheme, buying and selling 2-3 cars a month, not having the proper experience and the necessary "gut feeling". It is easy to buy a double or a beat-up … In addition, you will not have the usual weekends and holidays. On the contrary, when everyone is resting, you will work in any cold or rain, and at any time of the day. Relax will be possible only in three or four years, when you have already learned a lot, a lot and learn a lot. I ran into my own lumps and had no one to teach me, there are no books like "successful reseller. And in general, the stories still a lot, so comment and ask what you're interested. While there are not many subscribers, I will try to answer all of them.
Also, seeing your positive reaction to the first topic, I got excited and started a page in INSTAGRAM HERE, so sign up! There you will be able to follow the cars on sale, learn some secrets and EARN money with me, just making a re-post. Moreover, the higher the class of the realized car, the more generous your reward will be!
I hope you were interested! And I have a question for you friends:
"Have you been able to stay in the black when selling your car?"
P/S Since I'm at the very beginning of my journey as a mighty blogger, I want to stay motivated. And what's the best motivation? That's right! You and your reaction to my "work") So every comment, repost or "like" mark encourages me to action. Thank you in advance.
How to become a car dealer from scratch and earn from 100 thousand rubles a month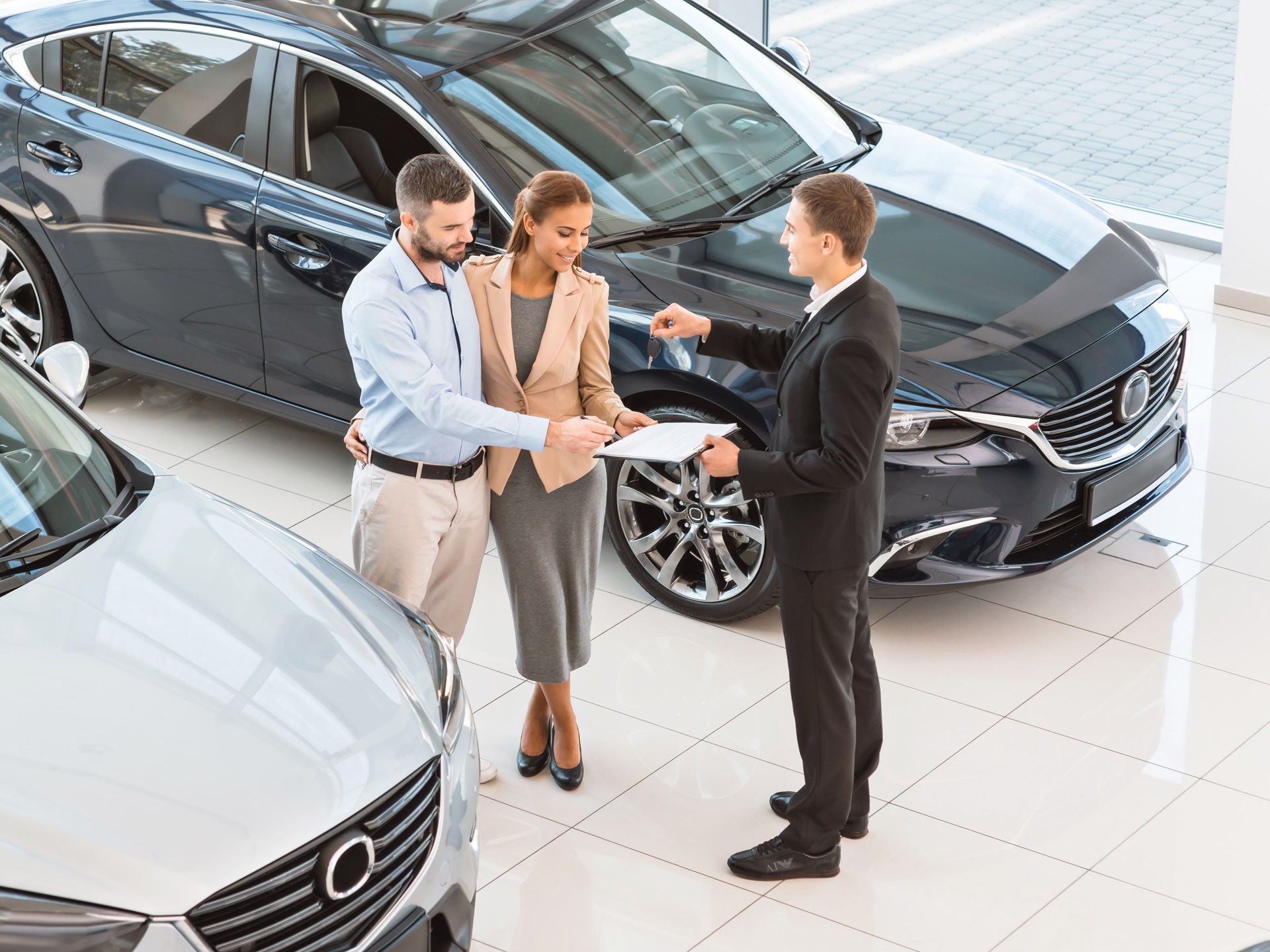 Realistic young guy without experience and education to work for yourself, earn a monthly salary for a week and build your own work schedule? Yes, all this is possible for car dealers. Experts of the Union of Auto Market Professionals told how to become a car dealer and how to start a car resale business.
Partner material
Who is an intermediary dealer?
Reseller or fence – an entrepreneur who earns money on the resale of cars. Being in the business of buying and reselling is interesting and very profitable. On the sale of a car worth up to 350 thousand rubles, you can earn from 15 000 to 50 000 rubles. For one week, an ordinary reseller is able to earn a month's salary of a qualified professional. The income limit depends on the person himself, his experience and his efforts.
It is possible to start a business of re-buying without large financial investments. Sometimes 30-50 thousand rubles is enough to buy the first car for resale and start your own business. It is important only to understand what steps to take to quickly recoup your first investment. This is discussed in more detail below.
Car resellers work for themselves. Over them there is no supervisor. Work schedule is built at their own discretion, but it does not mean that you can lie on the couch all day. The overbought are fed by active travel. Often you have to work at weekends, late at night, and far from home.
Perekupovy business has its own risks. And those who rush into it without proper instruction and preparation usually go bust at the beginning of their career. To avoid failure and start earning decent money, you need to understand the inner "kitchen" of the resale business and understand what it takes to become an auto reseller.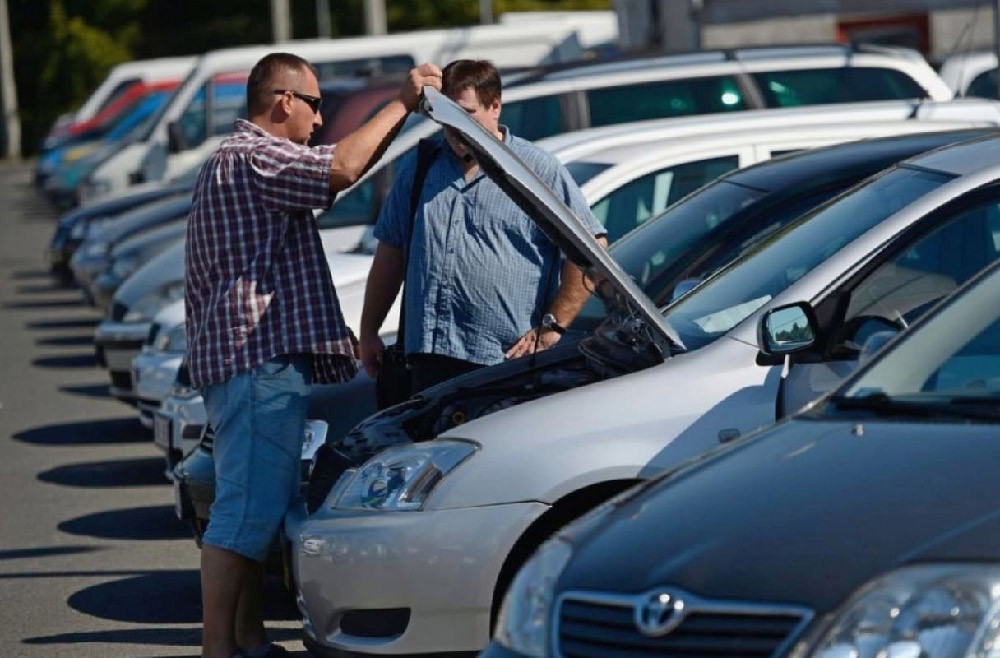 Reselling cars as a business
Resellers make money on the resale of used cars. Usually, from each car the reseller has these amounts:
15-30 thousand rubles in the cheapest car segment (up to 150 thousand rubles).
40-70 thousand rubles in the budget segment (up to 300 thousand rubles).
80-150 thousand rubles in the middle segment (up to 1 million rubles).
200 thousand rubles and more in the premium segment (over Br1.5 million).
The average earnings of resellers is from 150 thousand rubles per month. Experienced resellers can easily earn about 300 thousand rubles a month.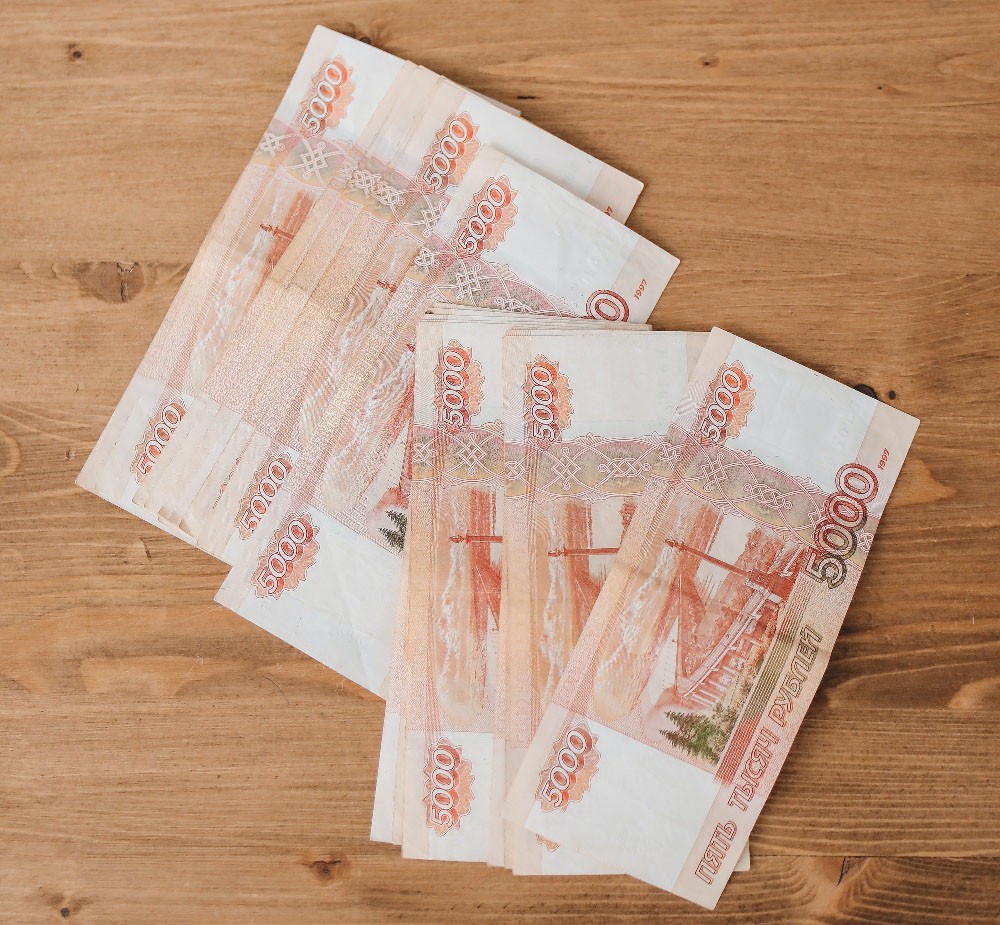 The process of reselling used cars consists of stages:
the search for a liquid car;
The purchase of cars, the registration of the transaction;
A quick search for liquid cars is an important factor in the successful work of a re-buyer. Usually re-purchasers look for cars through advertisements on specialized internet sites and aggregator sites. Some of them are paid.
Experienced re-purchasers subscribe to services that offer selection and monitoring of all the car ad boards in one place.
Often, resellers specialize in a certain price segment of cars, such as budget or premium. Beginning sellers focus on a narrow range of car brands, while experienced sellers work with a large number of brands.
The amount of money earned directly depends on the amount for which the car was bought, so resellers seek to find a car cheaper. The final price of the car is lowered by skillful bargaining.
The purchase is preceded by examination of the technical and legal aspects of the car. An importer evaluates the car using special services and tools, and if he is satisfied with it, he buys it. He draws up a sale-purchase agreement and, depending on the scheme of future sale, either inscribes himself in the motor vehicle certificate, or not.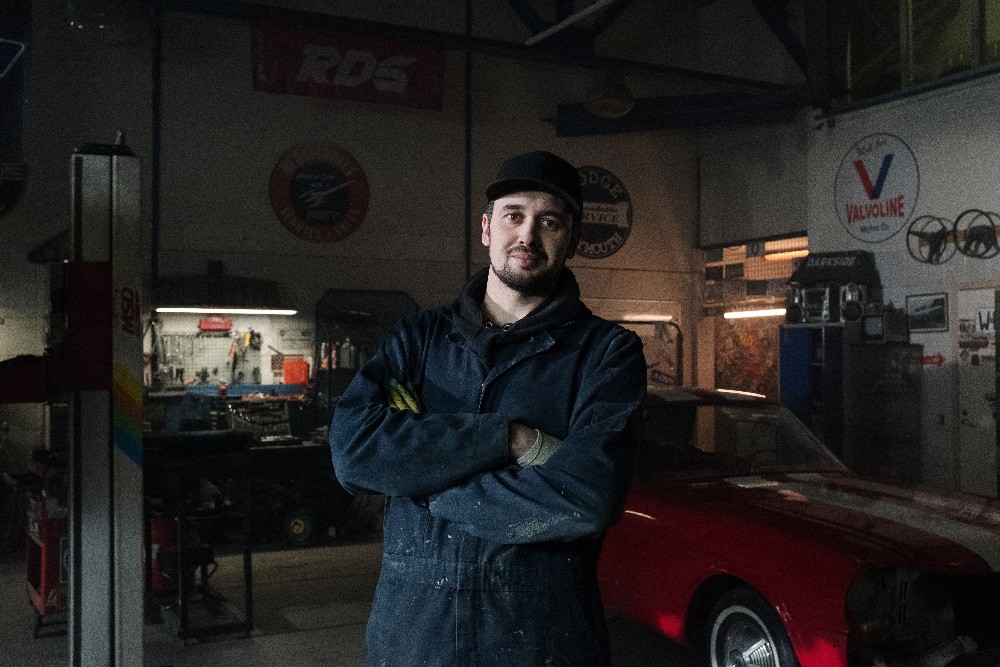 The presale preparation includes bringing the car into the salable condition, sometimes a small repair and change of parts. Resellers often do the simple work themselves to save money. If the speed of resale is a priority, then they delegate the preparation of the car to specialists.
When the car is ready, they publish an ad for sale in the internet. Calls are received, negotiations are held and the potential clients come to see the car. Perekupy sells the car, using different schemes of registration of the transaction:
On behalf of the owner.
From his account.
In the final cost of fence lays the cost of the car, the cost of pre-sale preparation and its own profit. Part of his earnings experienced resellers invest in the further development of the business.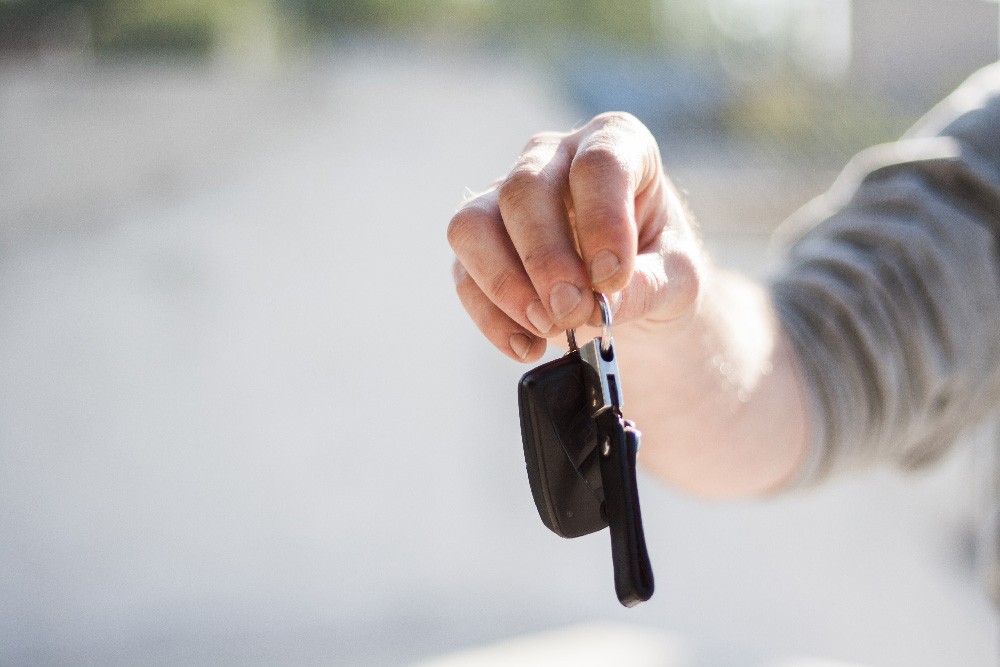 How to become an fence cars: the requirements
Young people who want to figure out how to become a car reseller should understand that not everyone can enter this business. Of primary importance is an interest or even a love for cars. And also it is very important to respect money and strive to earn it.
Important skills for resellers:
Know how to drive a car and have a driver's license;
understand cars, be able to service them, do minor repairs;
Be able to communicate, negotiate;
understand the prices of cars, spare parts and repairs;
confidently use the sites of resellers;
understand the basic legal issues related to cars.
If everything is clear with regard to driving skills, then knowledge of automobile subjects implies a rather extensive luggage of knowledge. It is important for a reseller to understand the structure of a car, to understand the peculiarities of brands, models and specific modifications. A beginning reseller can first study one model or brand, and then constantly expand his knowledge. They are important not only for choosing a car, but also for substantive bargaining.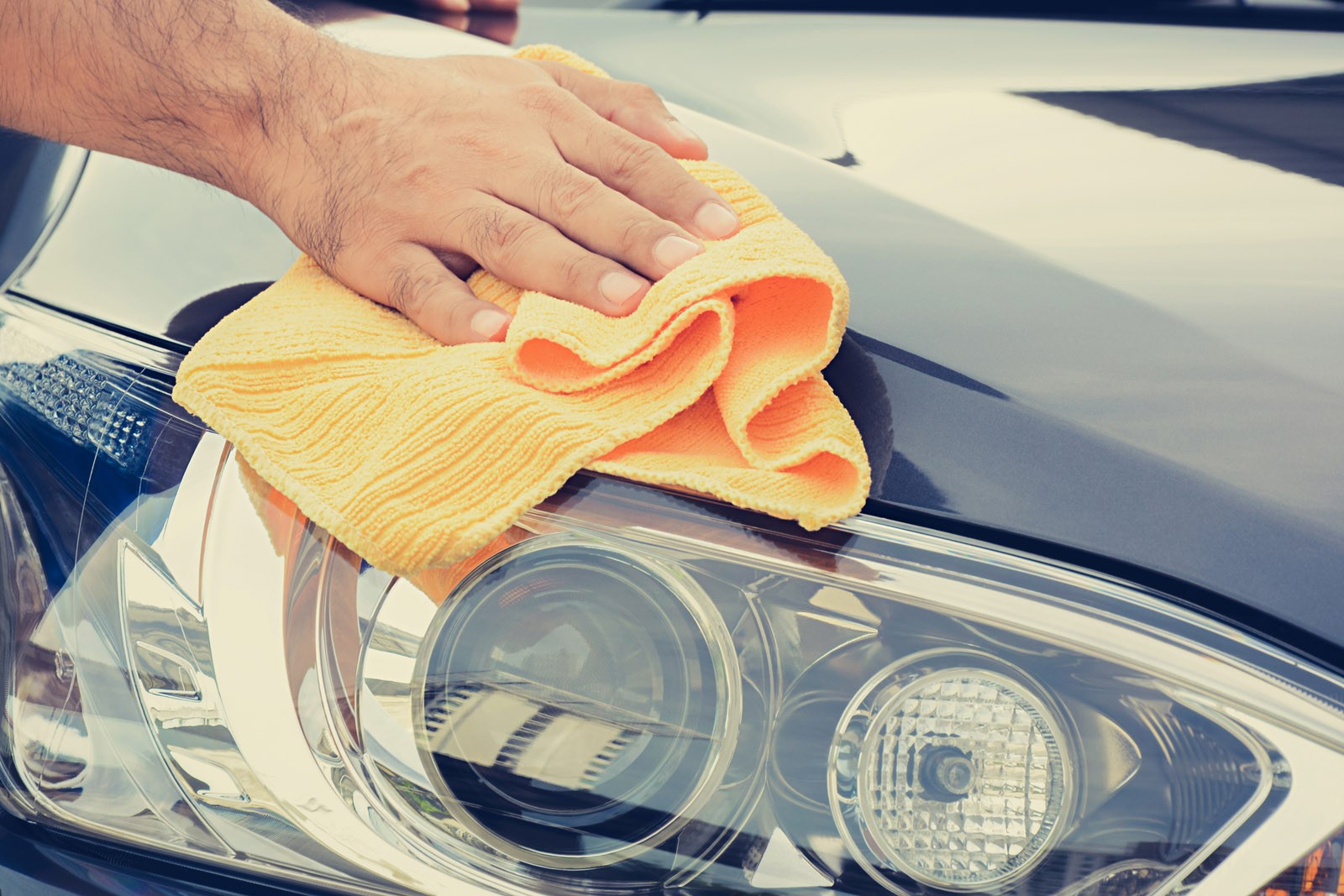 Pre-sale preparation
To improve the marketable appearance of the car, it is desirable for a reseller to know how to do the pre-sale preparation himself:
repair chips, cracks;
paint the body elements;
Do dry cleaning of the interior, etc.
Just in case it is better to have reliable guys who, if necessary, can help.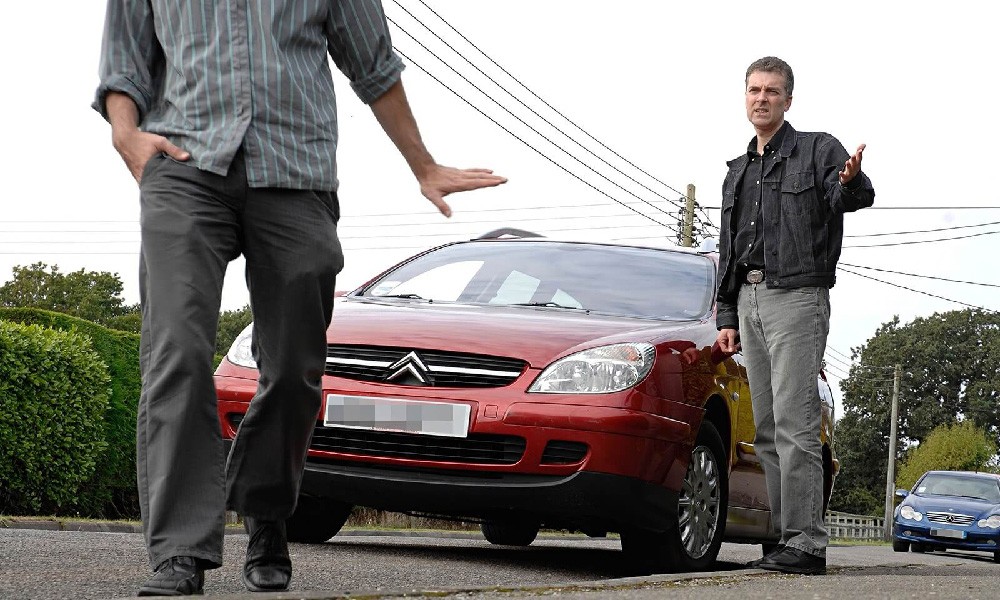 Negotiations with clients
Reseller works not only with cars, but also with people, so you can not do without negotiation skills. They are needed both for phone conversations and for communication in person. Skilled negotiator will win the trust and affection of interlocutors, and will be able to bargain profitably. Knowledge of psychology is also not superfluous.
Auto prices
A professional seller on the secondary car market should know the actual prices for cars. This will allow buying and selling a car more profitable. Knowing the rates for parts, materials and labor itself will allow you to adequately assess whether it is worth buying a car that needs significant repair.
Applications and services for resellers
Digitalization has not bypassed resellers, so in their work they should skillfully use the special online services. To buy and sell a car it is important to master the work with the message boards and services for selecting and monitoring used cars. To check the history of cars, it is more profitable to subscribe to unlimited services for checking used cars.
Legal literacy
Every transaction on the purchase and sale of a car is a legal act, and the dealer must be aware of the legal side of his work. He must know how to fill out an ACD and an acceptance report, what schemes are better to use when reselling, as well as what legal problems the car may have and what they are fraught with.
Personal qualities of an intermediary
Success in resale business largely depends on the personal qualities of the person. You need to develop in yourself:
Confidence, which manifests itself in actions and in the manner of speaking;
Efficiency for fast redemption of liquid cars;
Work ethic – the amount of income depends on it;
The desire to earn – an important motivational factor.
These qualities are better to have at the start of the business and develop them throughout life.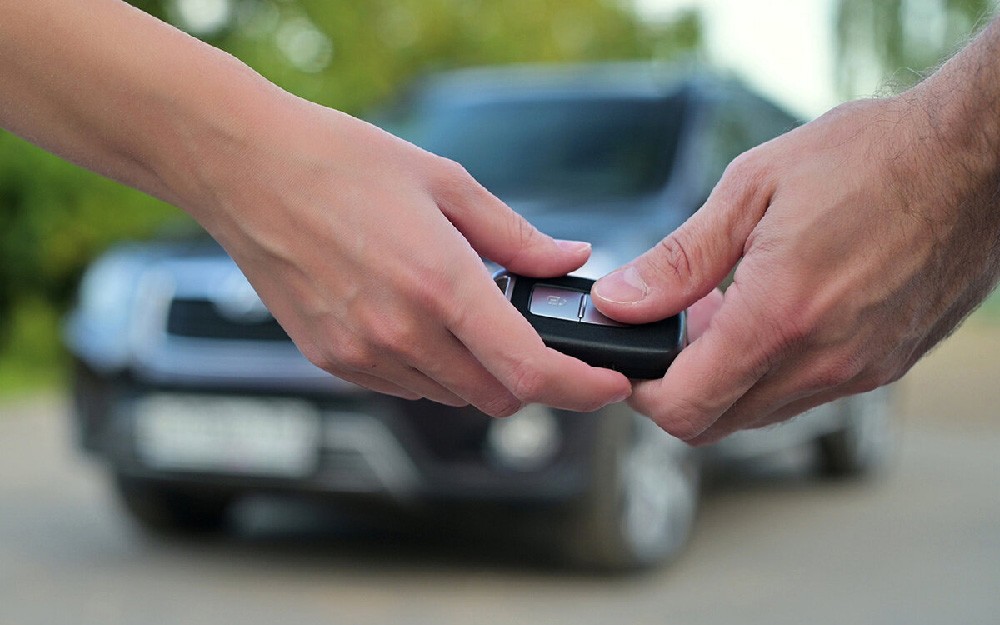 How to start a business on resale cars
To start a business, you need to prepare the material and technical base. First of all – to collect start-up capital. Beginners can start with 30-50 thousand rubles, but not bad to have in stock of about 100 thousand rubles.
For a comfortable presale preparation is desirable to have a garage. If you do not have your own garage, it can be rented.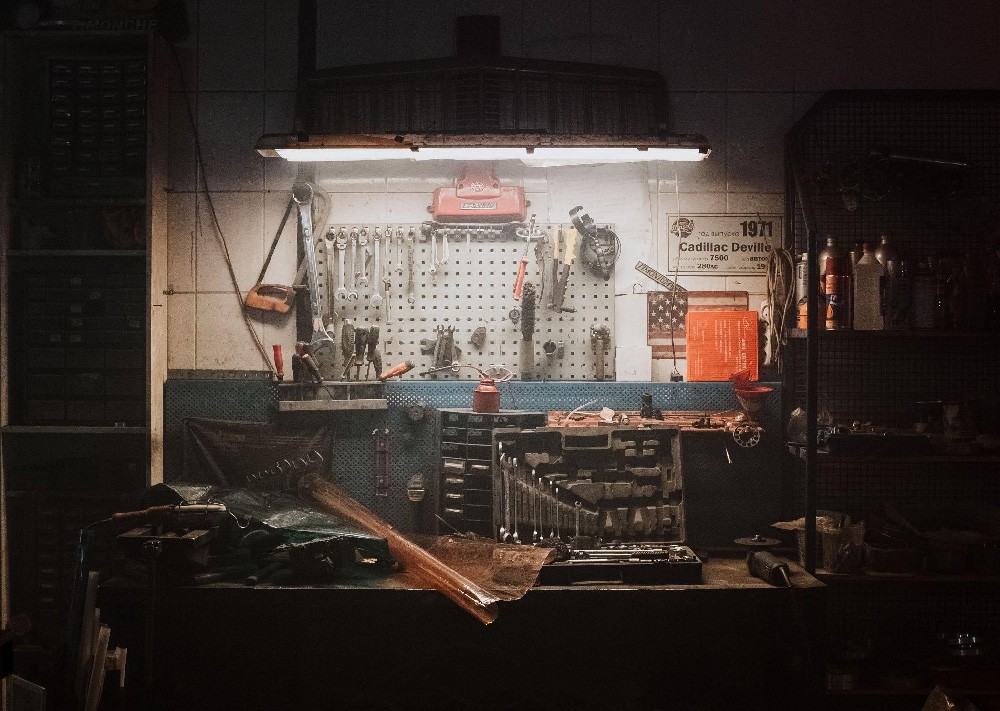 Tools for presale preparation:
thickness gauge to measure the thickness of the paint coating;
Electronic tester and smartphone with Internet connection.
Over time, the set of tools will need to be expanded.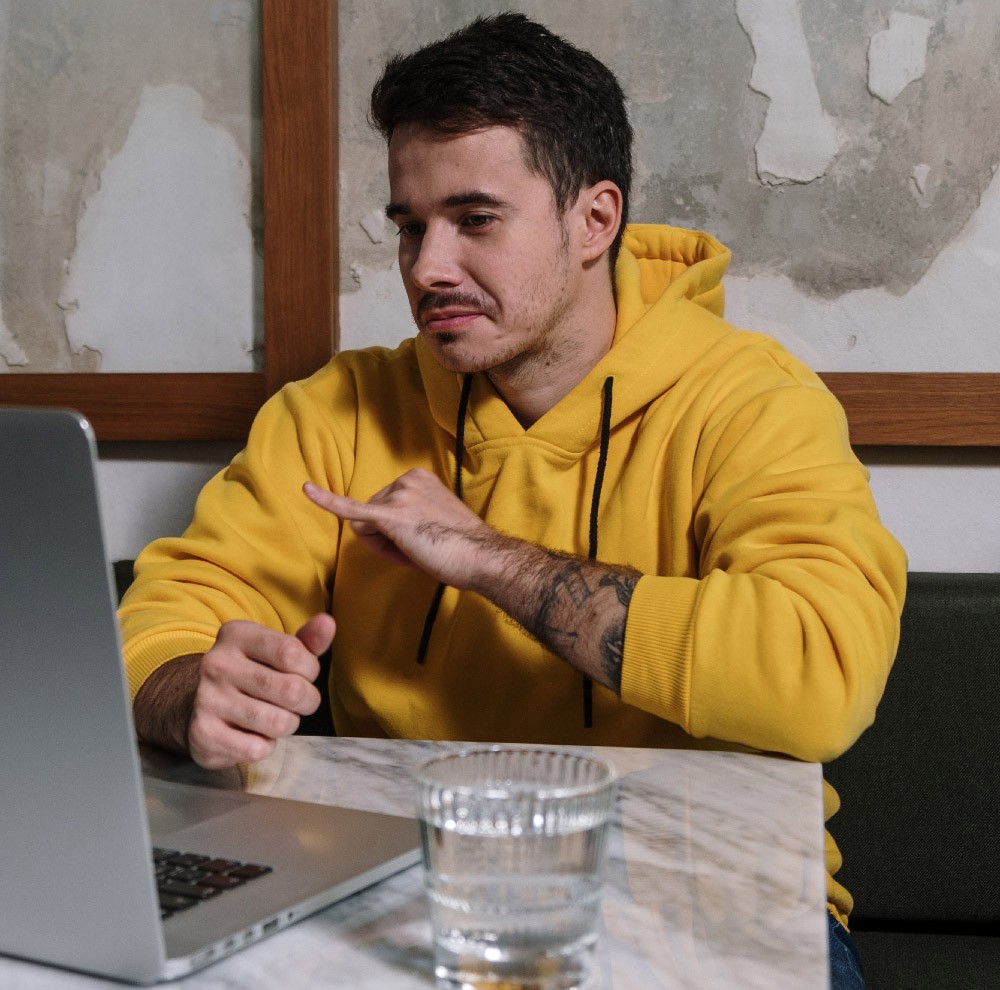 Where to Find an Experienced Mentor Buyer
For young and capable guys who don't know how to become a re-buyer, it is advisable to have an experienced mentor. Such a person will not only help to quickly get up to speed, but will also help to avoid serious mistakes, because of which you can lose your start-up capital and lose interest in your own business for a long time.
If you do not have such a mentor around, you can take a special training video course that will help you understand how to become a car reseller from scratch. A detailed video course for novice resellers and car pickers was released by the Union of Auto Market Professionals. The leader of the video course, an experienced dealer Alexander Sokolov will tell in a free lesson how to become a car dealer and will be that very mentor for those who want to make money on reselling cars.
The video course "How to Make 100K a Month from Reselling Cars" contains a training program for car re-buyers and car pickers. Auto expert Alexander Sokolov gives step-by-step instructions, checklists, a training book, document forms and practical advice on how to start a car resale business. In a video course consisting of 9 lessons, the presenter will tell:
how the market is arranged automotive "second-hand";
where to look for marketable cars;
how to check the technical condition and legal clearance of a car;
Which site for resellers is one of the main tools in their work;
how to prepare the car for sale;
where to look for wealthy buyers;
How to prepare documents and not to pay unnecessary taxes.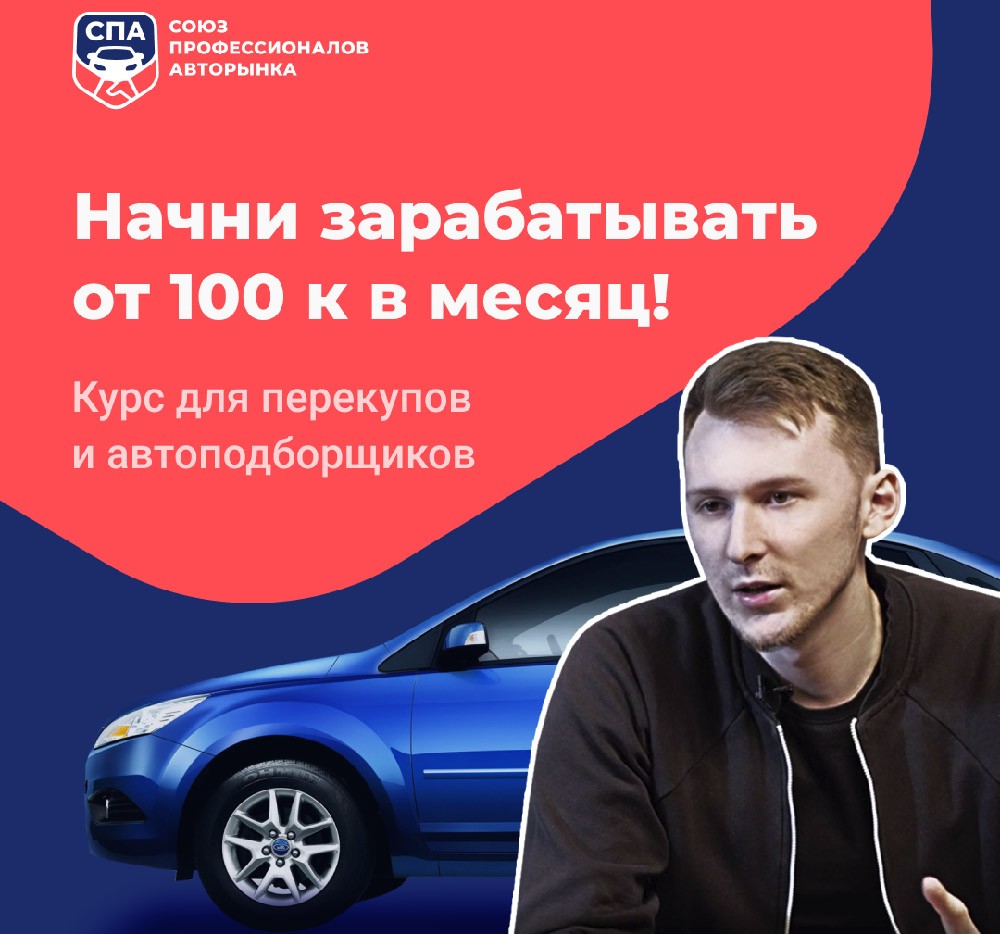 Leading the course video Alexander Sokolov:
Start your own business of selling used cars can almost everyone. For this you do not need a lot of money, special ties, or special education. Any savvy guy who knows about cars, can do something with his hands, as well as seeking to make money, can master the craft of buying or car picker in a short time.
Sokolov says that after training beginners perekupy will be able to earn from 50 000 rubles a month. The course will be useful to watch and those who are already working in the resale of cars. They will be able to learn new trends in the secondary car market and useful tips and tricks.
While watching the video course and afterwards, students can address questions to the presenter and get feedback from him.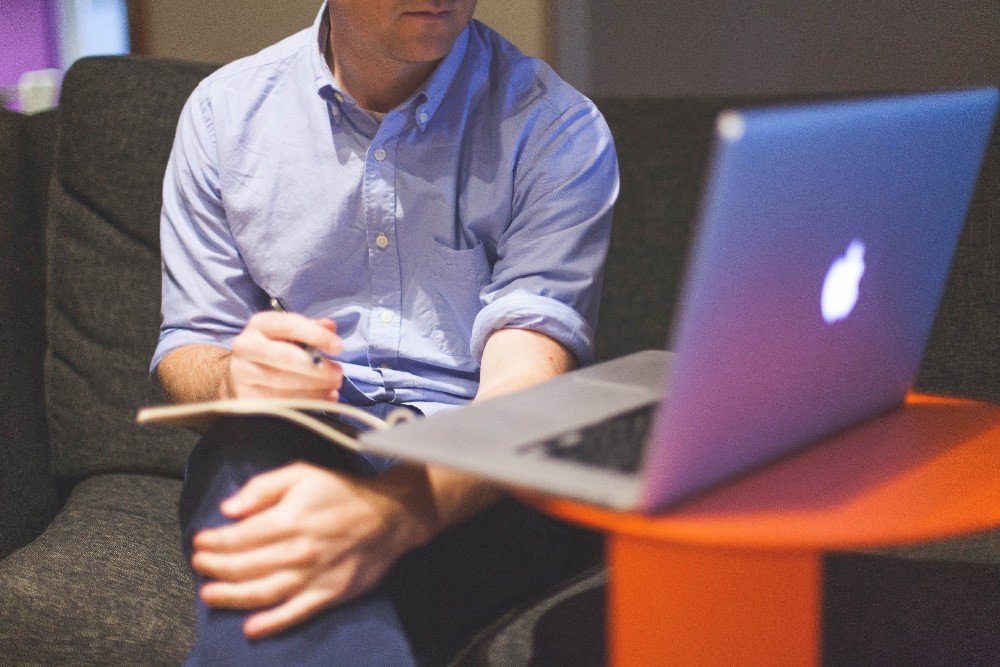 Budding perekupy who were trained on video course "How to earn 100K a month on the resale of cars," shared their first success.
Igor, a novice reseller in Kirov:
Finally I decided to start my own business on used cars! My first resale Skoda Octavia 2019 model year. I bought it at the bottom of the market. How to do it, I understood from the video tutorials. I also did the presale according to the presenter's advice. As a result, I sold the car with a price tag of +100k the very first night.
Alexander was a reseller from Surgut:
This video course is a treasure trove of information for young resellers and pickers. At one time I was gathering information bit by bit and made a lot of mistakes. It's all laid out in a nutshell. You can start your own business from the first lesson.
A large set of bonuses and gifts awaits students. Among them:
Training book "How to build a business on reselling cars;
checklists for work;
useful collections of services, chats, groups and sites of car resellers;
forms for registration of transactions for buying and selling cars;
The opportunity to join the Union of car market professionals and get advice from experienced resellers and car pickers.
Also, all the viewers of the video course will receive a month's subscription to the service for the selection and unlimited checks of used cars "Autocode Profi" and will be able to immediately apply the acquired knowledge in practice.