5 types of the most dangerous shoes for drivers behind the wheel
In the midst of the summer season, we decided to remind motorists of the importance of such an insignificant at first glance element of driver's equipment, as shoes. After all, with the advent of the heat many of us want to bare their feet as much as possible while driving all the time.
But there are pitfalls, which affect not only the aesthetic aspects, but have a direct impact on road safety. And we are talking not only about the lightweight summer, beach or house shoes, but also about barefoot driving.
In our country's traffic rules there is no prohibition on driving barefoot or in the "wrong" shoes. However, if you drive a vehicle in inappropriate shoes or without them, the driver may lose contact with the vehicle.
In the U.S., for example, the penalty for driving barefoot is provided in the state of Alabama. The ban was imposed after a fatal accident in which the driver admitted that he could not press the brake pedal because it was too hot.
Also driving without shoes is fraught with sanctions in some other countries: in Germany they can deprive you of insurance, and in Belgium you will be fined only in case of an accident. Driving in flip-flops or barefoot is also subject to a fine in Spain. In France you will be fined for driving in uncomfortable/uncomfortable shoes, as well as in some states of the USA. In the UK, large sums are issued to drivers in such cases if they are involved in an accident.
In an effort to prevent accidents and crashes, we present a list of the most dangerous shoes for driving. Surely many motorists have at least once had to face a situation where some footwear had a negative impact on driving.
THE ANTI-RATING OF SHOES: TOP 5
1️⃣ SLANTS. These include "flip-flops" and all sorts of open-toed flip-flops. According to all sorts of studies, they are the most dangerous to drive. The main reason is that they can at any moment slip off the foot or get under the pedal. Explaining the negative consequences of this, such as increased reaction time or braking distance, would be superfluous.
2️⃣ SLIPPERS. With homemade cloth or rubberized slippers, the situation is similar. Although the sock may be closed, such shoes do not keep the foot well on the pedals and also lead to rapid fatigue of the feet, as well as their sweating.
3️⃣ SHOES WITH HIGH HEELS. Women are usually in this situation. All kinds of stilettos and massive heels above 3 cm are contraindicated for safe driving. Sooner or later, the heel will catch on the mat, and because of the excessive height of the heel you have to straighten your foot strongly, which affects fatigue and leads to an accident situation. In addition, according to the results of surveys of female drivers, many of them note that such shoes often fall off and get stuck between the pedals.
4️⃣ SHOES WITH A WEDGE HEEL OR THICK PLATFORM. Perhaps such shoes or even sneakers are comfortable enough for everyday wear, but in the car it is better to refuse them. In such shoes (on a "manna-style" sole), the dimensions of the pedals are poorly felt, and the applied effort of pressure on them is dulled.
5️⃣ RIBBONS. Let and not in theme to a summer season, but it is necessary to tell about them, as well as about ski boots, that they also do not suit for accurate driving, because they make a foot simply clumsy.
What shoes, based on the above, to choose for a safe and comfortable ride, everyone decides in his own way. The main thing is that it should fix the foot tightly, have a rounded toe, a heel no higher than 3 cm, and a non-slip sole with an optimal shape and thickness. If the shoes are high (boots or boots), the ankle area should be soft and elastic so as not to limit the movement of the joint.
Many shoe manufacturers, sometimes even in conjunction with well-known car brands, have long produced models of shoes for drivers. One of the most common is moccasins. They allow you to feel the pedals well thanks to a thin embossed sole, which due to the smooth transition behind the heel area slightly upwards allows the foot to move freely and accurately even on the softest mat.
This element, called the "auto-footbed," shoe factories have begun to apply in other types of shoes. Also on sale are detachable products-autofootpads, fastened to any shoe with adjustable clamps. And your favorite shoes don't get ruined, and it's convenient for driving a car.
Of course, the best option for the driver would be special car boots, which came from motorsport, in which everything is taken into account: from soft breathable materials to a well-designed nonheating sole.
On the portal avtovzglyad.ru there is an instructive video about the influence of different shoes on driving when passing obstacles and parking. Simple, accessible and understandable in just 8 minutes.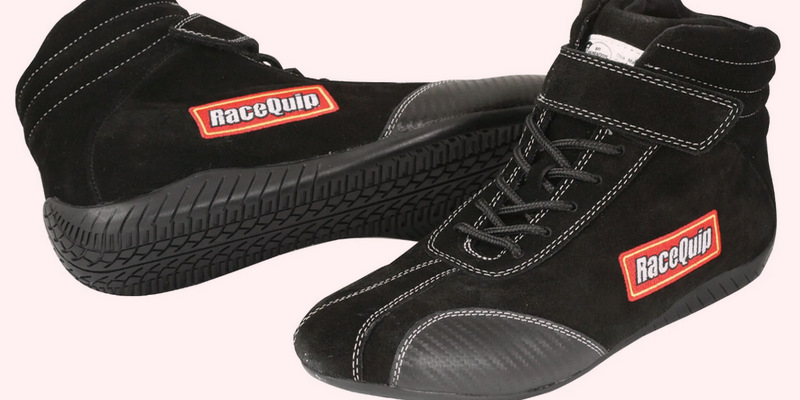 And finally: while we are talking about shoes, do not forget about shoes for your car. Check your tires in time, on which the safety of both you and your passengers depends. And also take care of winter tires – in the "Wheels for free" chain starts an action of free winter tire service with Nokian Tyres, Pirelli, Michelin and Cordiant.
How to choose the right footwear for the driver
Going to the store to buy a new pair of shoes, we rarely think about how comfortable it will be to drive. We choose shoes that fit our style and correspond to the latest fashion trend. At best, we just walk around the gym, assessing the comfort of walking, and at worst – we choose the ultra-fashionable option, completely ignoring the comfort, but in terms of responsible driver is absolutely not the right option.
How dangerous is the wrong choice of shoes
Unfortunately, there is no such a perfect shoe, in which the bad driver suddenly starts to drive flawlessly. You can only learn to drive "well" by studying and practicing for a long time. But the right footwear is not the least of it. The right driving shoes help the driver both at the moment of acceleration and during emergency braking. It is important for the driver to feel the pedals well, because often a fraction of a second decides the outcome of an accident on the road. What problems can arise
So, for example, loose shoes lengthens the time of "throwing" the foot from one pedal to the other by 0.13 seconds. In other words, it means that the braking distance at 95 km/h will be 3.5 m longer. In addition, if you are wearing "flip-flops", "slippers" or slippers without a back, the same action will already take twice as long.
Very tight shoes with thick soles are also not the best option. Your foot may fall asleep and become hard to control. The driver, in addition, usually has poor feeling of the pedal surface. As a result of all this, it is not uncommon that when transferring a foot from one pedal to another, the driver hooks two at once and gets into an emergency situation.
If you go by the opposite, you might think that it's best to drive with bare feet. But that's not exactly true either. In addition to the fact that being barefoot is not particularly hygienic, the driver in the process of travel can get a small injury on the soles. It may occur at the most inappropriate moment and distract from the direct process of the trip, which is extremely undesirable. may result and the presence of high heels, especially relevant to female drivers. The fact that during the entire trip the foot should be confidently placed on the pedals, firmly supported by the heel on the floor. A high heel violates the stability, the ankle gets tired very quickly, and the driver can not timely press the desired pedal.
Another problem can become a slippery sole of the shoes. At the most important moment, the foot can easily slip off the pedal and the car will not be able to make the necessary maneuver in time.
Legislative regulation
In Russia there are no clear guidelines on the norms of proper footwear for driving – if you want barefoot – please, if you want military boots with high tread – fine, if you want the highest stiletto heel – no problem. In European countries this aspect is regulated a little bit stricter. Thus, for example, in France and Spain driving without shoes or barefoot at all is strictly forbidden. In France this violation is punished with 90 euros fine and in Spain – 200 euros.
In some other countries, such as Germany, the UK and Italy, there is no official penalty, but if you are involved in an accident, improper shoes or its absence may be another reason for the trial and will not favor the driver.
Advice from professionals
Given the huge number of drivers around the world, we can assume that special shoes have also been developed for this category of people, and this is absolutely correct. Ideal shoes for the driver are moccasins on a thin leather sole. The sole should go over the back and have some protective rubber overlays. These shoes are as comfortable as possible for driving, but they have a number of drawbacks. The biggest problem is that moccasins are only designed for warm weather and are not at all suitable for long walks. Another important nuance is that the "driving" loafers are not suitable for every clothing, modern men and women usually want to look fashionable and stylish, in addition, these shoes are not suitable for a business suit or dress. On this basis, drivers will have to choose the right shoes for driving, taking into account clear parameters:
The shoes should not have slippery soles.
The toe and sole should be of a reasonable size, which will prevent them from clinging.
It is important to have good foot support.
The upper should be made of natural materials and well ventilated.
It is important to have a wide and not high heel, no higher than 2-3 cm.
The sole should bend very well at all temperatures.
With these basic rules in mind, the following recommendations can be made.
Driving shoes for men
As already noted, special moccasins can be considered the ideal option, but if you need to choose something else you can pay attention to:
Sneakers. Models with thin and easily bendable soles will be suitable for driving. Thick and foam soles are very undesirable. The upper of such shoes is better to have leather or mesh.
Sneakers. They are very comfortable for driving, but the foot will sweat very quickly, which is very undesirable.
Classic shoes should be made of natural materials, on a thin sole without projecting edges and with a rounded toe.
Winter shoes cause as many problems as possible. Choosing warm boots on a thin sole is almost impossible. In this case, it is best to try as often as possible to use demi-seasonal shoes, which in urban conditions is not very problematic.
Sandals. In very hot weather you can wear sandals, but it is important to make sure that they fit very snugly on the foot.
Flip-flops and slippers. These shoes are categorically undesirable.
Driving shoes for women
For women's shoes designed for driving, all the same rules apply as for men's. This also applies to "driving loafers".
High-heeled shoes or boots. These are probably the most dangerous shoes for driving, although many women manage to drive in these shoes. If without a heel a woman just can not imagine her image, in the car there should always be a replacement pair that meets all the requirements.
Shoes on a platform or a thick wedge. This is also very dangerous for driving shoes and it should be avoided.
Pro Tip
If you often drive a car and always have to comply with a certain dress code, choose shoes that are comfortable for driving and meet all the named parameters and put them in the car. Do not be lazy and always change your shoes before driving, this will allow you to look as you want, and at the same time reduce the chances of getting into an accident.