How to prepare a car for sale
Suddenly decided to think of you, thanks to the subscriber from Chelyabinsk!
It was his request for advice – to go to the carprais or not, and the photo of the car he wants to sell, immediately thought of a new article.
So, it may seem to you that I have already written about it in the blog: How to Sell a Car, but still, I want to touch upon this subject more deeply. And then – repetition is the mother of learning, right?
Chapter 1. a sober look at your car.
I am not urging you to get off the booze! Be in the state in which you feel comfortable! I'm being figurative. Let's take a hard look at our car, and ask ourselves the question – how are we going to sell it?
Answers can be many – a site with ads (I will not even list them, choose the one that is relevant in the region and which has the maximum number of ads on the topic), auto forum, relatives and friends, trade-in, auction, resellers … The answers are many, but the rule is the same: bring your car in the same condition as the most cars in a particular situation like selling. I mean appearance and equipment (if it's possible to dismantle or add something).
Even if you are selling to acquaintances, be kind, be curious – what do your acquaintances revere? Spinner hubcaps or tinting, a completely stock look or clean under the hood, or vice versa – the perfect look of the body but at the same time plush covers in the cabin. Every little thing that you please your friend or relative can make him fall in love with your car, as well as some inappropriate moments can repel completely. For example, a child's seat and a crumbled cookie can throw a childless adult woman out of balance.
But let's leave the in-laws aside, there the probability of a sale is high, but there are plenty of consequences as well. Let's go back to the so-called commercial sale, where you want two things – to sell as quickly as possible and sell as profitable as possible.
You get together, look soberly at your car. As if you see it for the first time. And now make a list in your mind of everything that distinguishes it from the look it had from the beginning in the showroom (we do not take those trinkets that dealers like to hang on cars for profit).
You can say what you want – that your huge wheels and a spoiler blade are the top of beauty and design, but you will never argue with the fact that a person who buys a used car dreams that it is as fresh as possible, ideally new! Every non-factory little thing distances your car from being new.
Have you evaluated it? Have you made a list? I repeat – soberly! Not in spite of those round sums, which you have given for a deflector on a cowl and chrome molding. Let's proceed to the second chapter.
Chapter 2: Bringing the car in the necessary condition.
But before you pick up the wrenches or rush to the service, I'll tell you one more rule. Do not think that people who buy your car are ready to compensate your investment in tuning. Of course, there are a lot of exclusive personalities … I didn't find the allegory. There aren't any. They are negligible, and it's very hard to run into them. And if you plan to sell your car for months, better close the article. It is much easier to run into an absolutely standard person (which we all are, but we will never admit it), but which will not have stupid questions and will be a round sum in his pocket.
That's to meet such a person, sell the car for good money immediately, and save ourselves from the daily shows and explanations, we take wrenches and unscrew all the things that we lovingly kohozed on your car. We do not forget to screw elements back.
And remember – you do not just bring the car in a normal, close to a new look and spend your time and effort.
1. Make the sale of your car as fast as possible (you will attract the state look to the maximum number of customers of different tastes, creeds and talents). 2. You make the sale as profitable as possible (you exclude the bargaining for unnecessary tuning for the new owner).
3. Earn a small amount for your tuning for ice cream on profile sites, selling it separately from the car. 4. You exclude unnecessary questions about the fate of the car (street racing, drifting, a bunch of girls in the cabin, children spitting chocolate in the ceiling).
You do not waste your energy and time, you save time and money!
Chapter 3. nice bonuses.
After selling your swallow to the average person from the matrix (well, like you and me, but of course we are not them) you are faced with a bunch of what you twisted, ripped off and broke off. I'm not even talking about music and disks with rubber (the second set, which, by the way, can be left to the buyer for extra charge). With this tuning everything is clear. I'm talking about the fact that it does not look as beautiful as when it was bolted to the car.
But still – look at it carefully! Maybe somewhere in our universe there is a tuner, only younger, who dreams to go your way with his Chevrolet Aveo (fictitious name) and thinks that this way only his! Let him do it. But in order for him to find you, don't be lazy, wash and photograph every fentiflushka and put it on the profile site! And you'll have a four-figure happiness, like in the ads about the ads site!)))
Good luck with your sales! Be adequate!))) Do not blow the brains of us managers (just kidding! Blow the brains of course, for that we are created).
p.s. Wanted to put a photo on the topic, which dotted this resource, but did not insult anyone! Even a blue Toyota Camry!
How to prepare a car for sale: expert advice
All articles Used Car For Sale: Deal Registration Tips on how to sell a problem car What to do after the sale What price to set Communication with the buyer Search for a buyer Used car sale: where to start Preparing the car for sale
It does not often happen that a person owns one car during a lifetime. Cars get old, and they change like other household items. If you've decided to buy a new car and there's no need for several vehicles at once, then it's time to say goodbye to your old car and sell it. How to prepare the car for sale is a question that needs to be dealt with.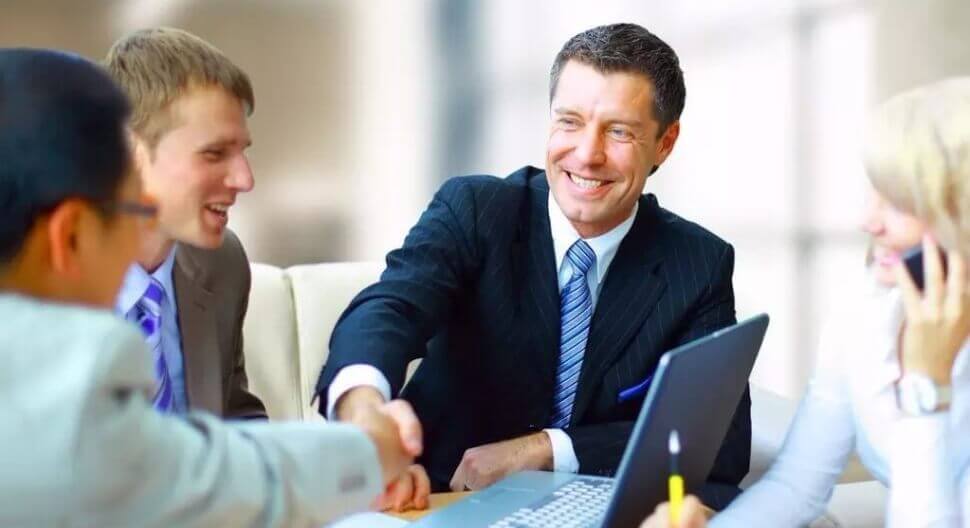 Contents
Selling a car is not an easy matter; it requires a special approach. Regardless of how the car was used, it cannot a priori look as if it has just left the salon. Of course, it is not necessary to achieve such appearance, but it is much more pleasant to look at a well-groomed and tidy car than at a car, which looks tired and in which the interior is not cleaned. The preparation of a car for sale includes several stages.
Preparation of the body (exterior)
The appearance of the car and its exterior is the key to a buyer's heart. Surely you know that the love for the car begins with its design, its appearance, and if it is attractive, the probability of successful sale of the car increases many times.
Suppose you drive a car for a long time, the paintwork has accumulated chips, somewhere a bumper rubbed down, somewhere spider-type scratches from the rags of car washers came through.
Meanwhile, buyers are already calling and want to see the car. Consider a set of actions, some of which are mandatory to show a potential buyer, some of which are optional, and depend on your willingness to invest in the car being sold.
Car wash – it is obligatory, it is just impolite to show the car dirty.
Polishing of car body is desirable, since the procedure is inexpensive, but after its performance the lacquer coating glitters as if the car just came off the conveyor.
Touch up chips and scratches – you can do it yourself or ask a specialist. The second variant is certainly better, as an independent painting in any case will not look perfectly harmonious, while professional colorists will select the color and paint a detail in compliance with technology, but the work is estimated from several thousand to several tens of thousands of rubles, depending on the details and complexity.
Minor body repair – if there are cracks in the bumper, dents in the body or anything else that requires not just removal and painting, but repair, it is left up to you. You can either discount the price to the buyer for these damages, or fix them before selling, but in this case we are talking about a serious monetary investment.

The tips on how to prepare a car for sale are shared by experts who are familiar with the philosophy of buying used cars, and know how to find the right approach to them.

Mikhail Sultanov, used cars specialist:

"The body is the "business card" of the car. It is not often that a buyer starts examination of the under-hood space or starts the engine first. As a rule, everyone walks around the car first. They look whether all parts are of the same shade, look for dents, chips and scratches. This often becomes a reason to bargain, sometimes quite strongly, so first take care of the body of your car, take it to a wash and polish, wax it. A chance to sell a car with a well-groomed body is many times higher than the chance to sell a dirty car with a pile of minor damages".

Vyacheslav Shmalev, car journalist:

"If you decide to sell your car, by no means assume that the appearance you've left it behind will satisfy everyone. It's like a stain on a suit-if you've accepted its existence and stopped paying attention, it doesn't mean that those around you think the same way. Even if you think your car is clean, give it a comprehensive wash. Look at the paintwork of your car, if there are some chips and other nasty little things, touch up and polish them, it does not cost a tremendous amount of money. If you want to sell the car "as is," then be prepared that many willing buyers will not call you back after viewing, or arrange bidding, "knocking down" your price.

Evgeny Loginov, head of the company "My Expert – car selection in Yekaterinburg":

"Preparing the body is probably the most important point, because it is the first thing any potential buyer looks at! To prepare it simply enough: to make a qualitative washing and to polish up with different compositions up to shine! And here the potential buyer is already looking at your "swallow" with a different look. But what to do those who have no money (or just do not want to spend) on the service polishing the body?

It's simple – you can wash the car with their own hands, benefit self-service car wash everywhere, and then choose not so expensive composition to polish the body and apply it yourself. There are, by the way, even such compositions that do not require application of special devices. And finally I can add that if the budget allows, you can initially cover the car with a fashionable ceramic or wax – it will keep the original shine of the car for a much longer time.

Interior preparation

Another aspect of preparing a car for sale is making the interior look nice. While the owner sees the exterior of a car only a few times a day, basically, when he opens and closes the car, he is in constant contact with the interior. Even the best looking car will not be bought if it has a dirty and untidy interior.

In no case you should not neglect the procedures for the car interior. How much effort and money will be required to bring the salon to a presentable appearance, will depend on how you exploited the car, and how it was exploited before you if you purchased it "from hand".

If the salon was taken care of, if the car has perfectly groomed interior, there are no stains on the fabric, or leather is not cracked and chafed, then a set of the simplest procedures will suffice: treating leather with a special compound, or cleaning and vacuuming the fabric interior. It is best to give your car to a good car wash or a children's center, they will clean and polish the interior plastic, clean the seats, and after all the procedures the car will be perfectly clean and smell nice.
If the interior is in "average" condition, not perfectly clean, but not "killed," see what exactly needs to be fixed. If the plastic and other interior elements are dirty, or the seats are badly stained, ask the specialists to dry-clean the salon. This procedure is more expensive than conventional car wash services, but it brings the interior in perfect condition.
If the interior elements are damaged, and the interior is very dirty – first of all, sort out the rubble in the cabin. Often people use the back seat as an "extra luggage compartment" – remove everything from there, assess the condition of the seats and plastic. Repair the damage, put back in place unreliably installed elements of the interior, it will eliminate the creaks. If the seats are damaged, burned or worn, it may make sense to have the interior reupholstered, an expensive procedure that returns the interior to its pristine condition. After the repair procedures, you should also do a comprehensive interior cleaning, perhaps even dry-cleaning.

Experts share their opinions on how to prepare a car for sale and how to tidy up its interior.

Mikhail Sultanov, used cars specialist:

"When a person gets in a car, he wants to make sure that the car interior is clean and all elements are functioning properly, and it is good to have a pleasant smell inside. If a customer sees that it is dirty inside, there is garbage or torn seats, a person does not want to buy this car. Pay attention to everything – from the global problems to the smallest details. Clean the seats, vacuum the interior, throw out the trash, if necessary clean the pillars and the ceiling, these elements get dirty, as well as everything else. People want to give their money for a well-maintained car, including the inside.

Vyacheslav Shmalev, car journalist:

"The most important thing for a car owner is what's inside. After all, he is going to spend most of the time driving, being inside the car, and of course it is important to him that everything is nice, clean and intact there. Create an atmosphere of coziness and comfort inside, clean and properly clean everything. If the damage is minor, and you do not want to pay for a complete reupholstery, buy covers – the buyer may like them, but on the contrary, they can cause suspicion.

Evgeny Loginov, head of the company "My Expert – car selection in Yekaterinburg":

"It is worth paying attention to the showroom. We spend much time here, and to keep it clean we also should pay a lot of time. A good vacuum cleaner and mats washing will often be enough, but there are also exceptional cases. Small children and accidentally fallen on the seat chocolate, or a slovenly friend who spilled juice or cola on the upholstery… You can't do without special products or dry cleaning! And another very important moment is the smell. A pleasant smell in the car is the key to success, and it is more pleasant to drive in such a car.

Preparing the engine

The preparation of the car for sale should include procedures with the engine. Here, there is less hassle than with the interior or exterior, but much also depends on the condition of the car and how it has been used. Much more important here is not the visual factor, though it is important too, but the technical condition of the engine.

Change the oil – if it hasn't been changed recently. It's a nice bonus for a buyer, and in general says about you as a car-caring motorist.
Wipe off the dirt – the motor, like the rest of the exterior of the car, also gets dirty and covered with dirt even though it is under the hood cover. Make sure it looks nice.
Make sure it's fully serviceable – perform the necessary procedures if you see something wrong with the motor. Take the time and money to diagnose and fix possible problems, and replace all consumables.

Our experts tell you what to do with your car's engine.

Evgeny Loginov, head of the company "My Expert – car selection in Yekaterinburg":

"If you watched your car and changed the oil in time, then, in my opinion, there should be no problems. But if you have neglected these requirements, and there are oil leakages all over the engine, you need to wash the engine and add an oil additive to make it thicker. Of course, it doesn't always help, it all depends on engine wear.

Mikhail Sultanov, used cars specialist:

"The engine is usually looked at by those who have a good understanding of cars. These people know that it is better to look at the engine when it is dirty – seemingly a paradox, but it is the dust and dirt that shows the traces of oil and other things that should not be there. Usually a washed out engine even alarms potential buyers. But the main thing is to keep the engine in a decent technical condition, with a good oil level and fresh oil, and then there will be no problems.

Vyacheslav Shmalev, car journalist:

"The engine is the heart of the car. A neat and tidy engine says a lot about the seller; if he took care of the engine, it means he was attentive not only to the visual aspect, but also to the mechanics, he took care of the car. Keep an eye on the oil level, use the oil the dealer recommends, and change it regularly. If you have serviced the car every 10-15 thousand kilometers, there is nothing wrong with the engine, and it is enough to rinse it. However, you can leave it dusty – this way you can better see that there are no smudges on it.

If you decided to prepare your car for sale and you know the basics, the experts share with you some tips, which, in fact, are nice little things for the new owner, and will also help to sell the car".

Mikhail Sultanov, used cars specialist:

"Get a scent card in the car. Just not a simple "card" for 90 rubles, which will smell for a week, and not to say that very nice, but a normal car fragrance in a jar. They smell great, are long-lasting, and will help create a pleasant impression of the car on a potential buyer.

Vyacheslav Shmalev, car journalist:

"Outfit the car with a set of first aid kit, fire extinguisher and other useful little things. A buyer will be pleased to see, that in the declared price he will also get albeit small, but bonuses. All people like bonuses. You can refill your winter tires. If the rubber on your car has seen better days, take care of it, for example, finish winter tires. It is not very expensive, but it significantly improves the condition of the wheels, and the buyer will be happy to know about it.

And most importantly – be honest with your buyer. Do not be afraid to talk about the fact that you lapped the bumper, or that the car has chips after numerous trips on the highway. Trust is the most important factor when selling a car, and if you want your buyer to trust you in everything, advise him to check it from the "Autocode" service.

If you are a professional car salesman, use the unlimited car checking service "Autocode Pro". "Avtokod Pro allows you to quickly check a large number of vehicles, add comments to reports, create your own lists of liquid vehicles, quickly compare options, and store data on cars in an organized form.

Thanks to the check the buyer will know everything about the car: a detailed report contains information about the year of manufacture, equipment, number of owners, mileage, pledge in the bank or its absence. It also includes a check for theft and registration restrictions. The customer can also find out if the car was used in a cab, if it was involved in an accident, customs records, etc.".

You can also present the report of the owner verification service which shows if you have any problems with the law, debts, execution proceedings, validity of the passport etc. Look at an example of the report