Volkswagen Polo 2021 – a brand new model with an extensive equipment list and proven technology
Mercedes GLA 2024 photographed at the Nürburgring: the compact crossover is almost unchanged
Brand new crossover Jeep Avenger is officially announced: it will be available in Europe
Bugatti does not intend to produce a crossover and all-electric model in the next 10 years: official information
Popular for the week
Revived Lada Priora 2022-2023 second generation cheaper than a million rubles was presented
The first family Moskvich AZLK-2141 2022-2023 is finally presented. It could be like Volvo, only better.
Exactly how could the new Moskvich-412 2022-2023 be? It has been presented in preliminary photos.
They are exactly as good as the new Lada Vesta, but almost 5 times cheaper: the best models on the Russian market
New Hyundai Santa Fe becomes a copy of Range Rover: photos of body and interior are published
Volkswagen Polo 2021, which has undergone a restyling, resembles its predecessor in many ways, except for the fact that the car has completely changed the body. Now the German model is a liftback. It is still unknown how this decision will affect the competition with Skoda Rapid, Lada Vesta and Kia Rio. Simultaneously with the change of the bodywork the price of the German model has increased to 792.9 thousand rubles. This amount includes a 6.5-inch touchscreen, audio system with four speakers and two airbags, while the top version gets climate control, additional driving assistants and virtual dashboard. As before, Polo is equipped with "atmospheric" 1.6-liter engine produced in Russia in two modifications, and 1.4-liter turbo-engine. These units are combined with manual, automatic or robotized transmission.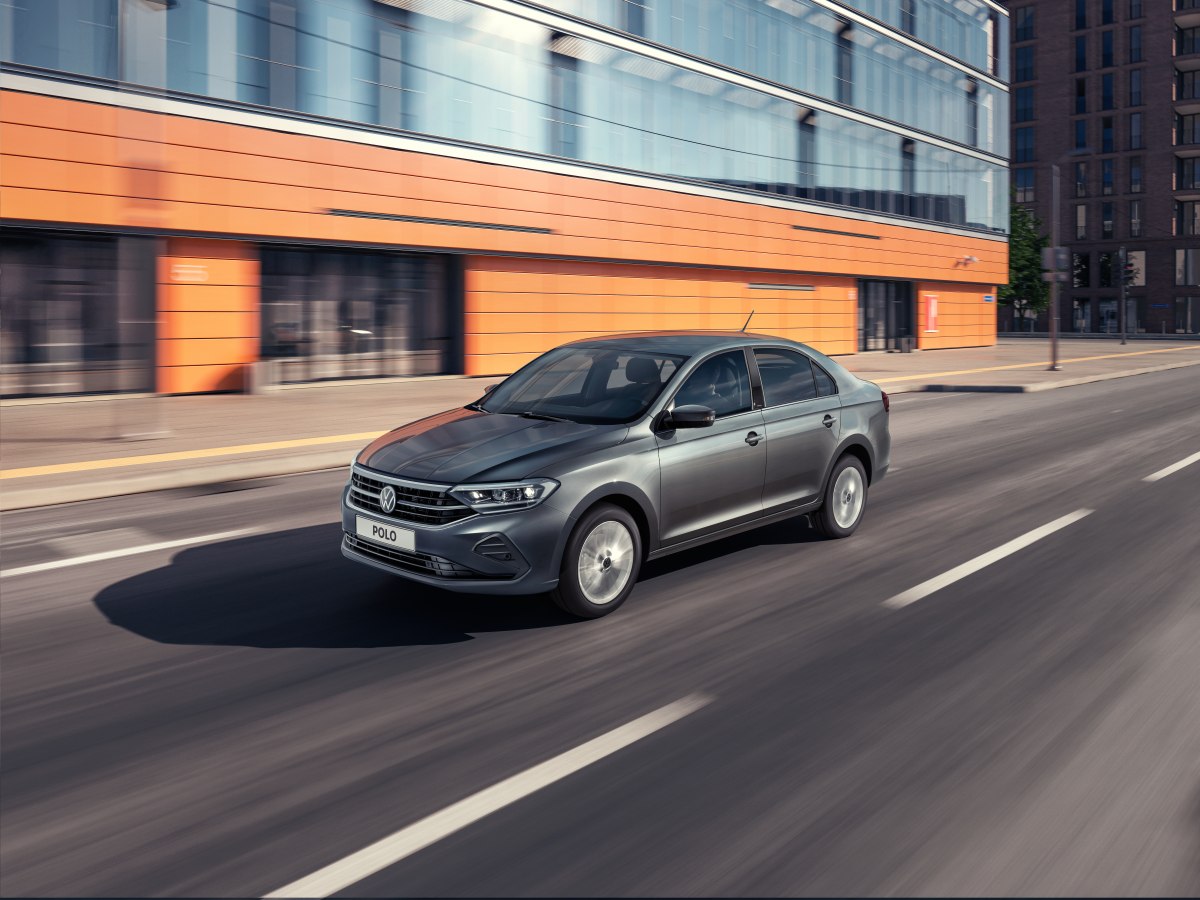 Volkswagen Polo 2021
Options and Prices
Volkswagen Polo 2021 has received a completely new body, which, judging by the photo, has retained recognizable outlines and many details inherent in the restyled version of this model. The manufacturer within the framework of the modernization changed the package, which led to a noticeable increase in price. But the technical characteristics of the German model remained the same.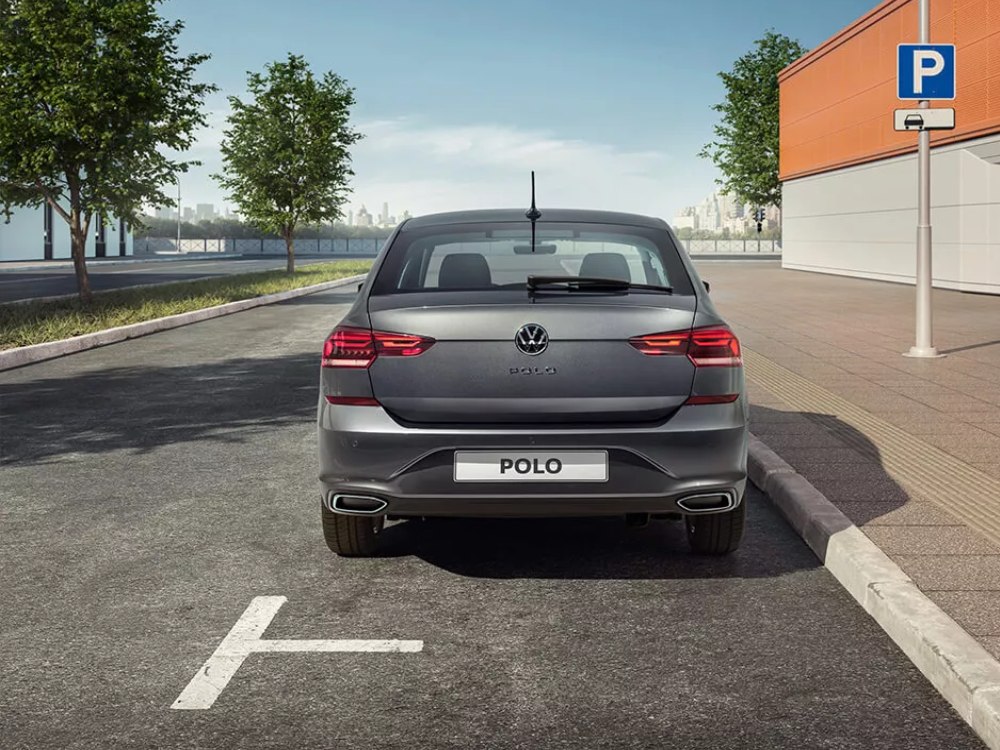 Origin .
In the starting version, priced at 792.9 thousand rubles, the German liftback is equipped with a 90 horsepower "atmospheric" engine and manual transmission. This version of the Polo boasts the presence of:
electronic power steering;
fully LED lights;
multifunction steering wheel, adjustable in two directions;
central locking with remote control;
four power windows;
two airbags;
the systems of course-holding and brake-lock warning.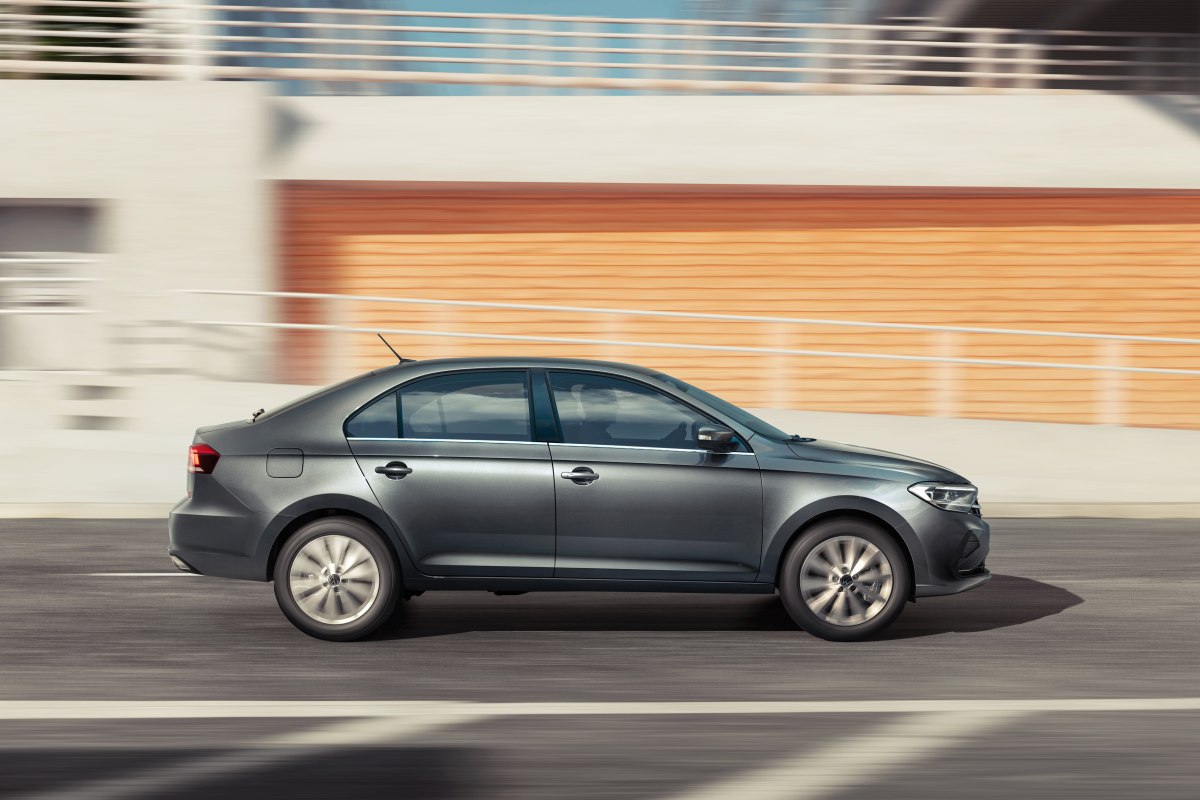 The main competitive advantage of the new 2021 Volkswagen Polo is that it has a default multimedia system in its cabin, which includes a 6.5-inch touchscreen monitor and a four-speaker audio system. In the starting version, you can also meet the tire pressure monitoring sensors and a full-size spare tire.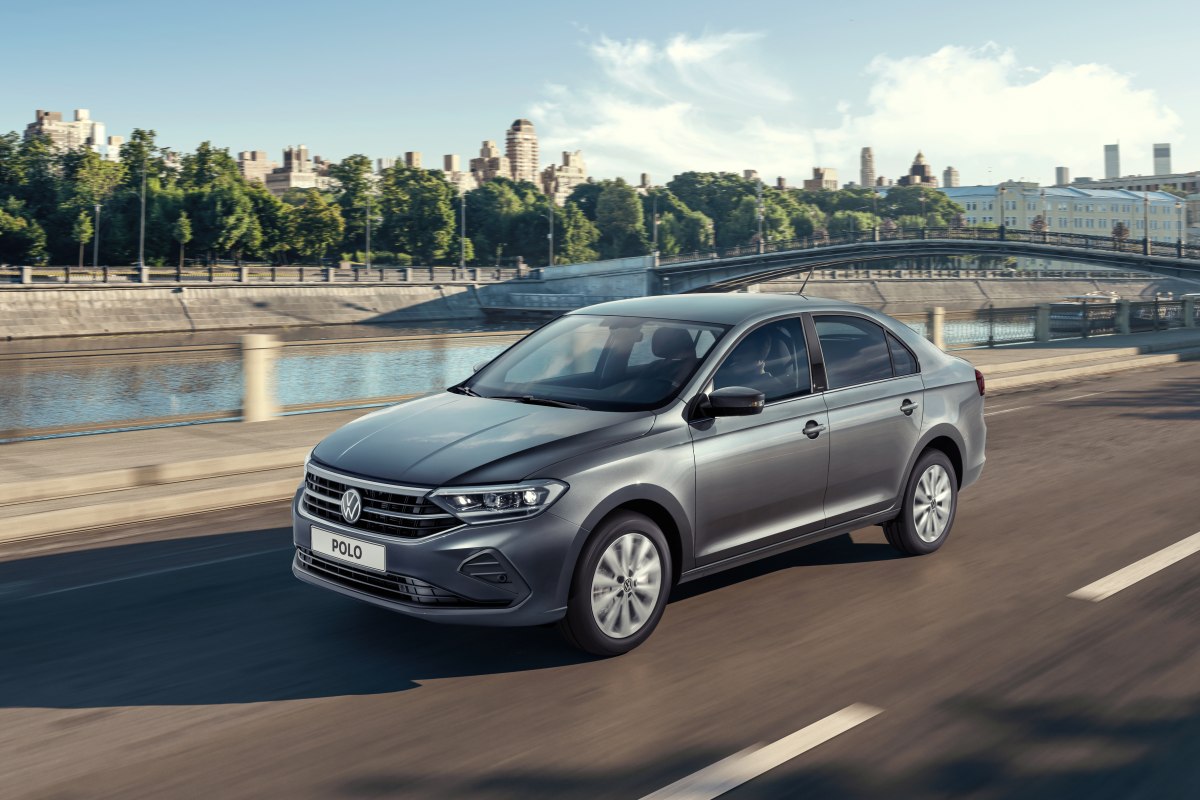 Respect
The Respect package, the prices for which start at 837.9 thousand rubles, includes the same power unit. The introduction of a more powerful atmospheric engine will cost an additional 40 thousand rubles. And for an "automatic" will have to pay additional 50 thousand rubles. German liftback in this version is different from the basic configuration in that it is equipped with heated front seats, washer nozzles and rearview mirrors (are with servo). Along with this package is also available with the cabin air conditioning system. The list of optional equipment offered with the Polo in the Respect version includes:
headlights with light sensor
windshield wipers with rain sensor;
15-inch aluminum wheels;
self-darkening interior mirror;
climate control equipment;
2 side airbags;
heated windshield and steering wheel;
several parking sensors.
You can also buy the factory anti-theft system for a surcharge.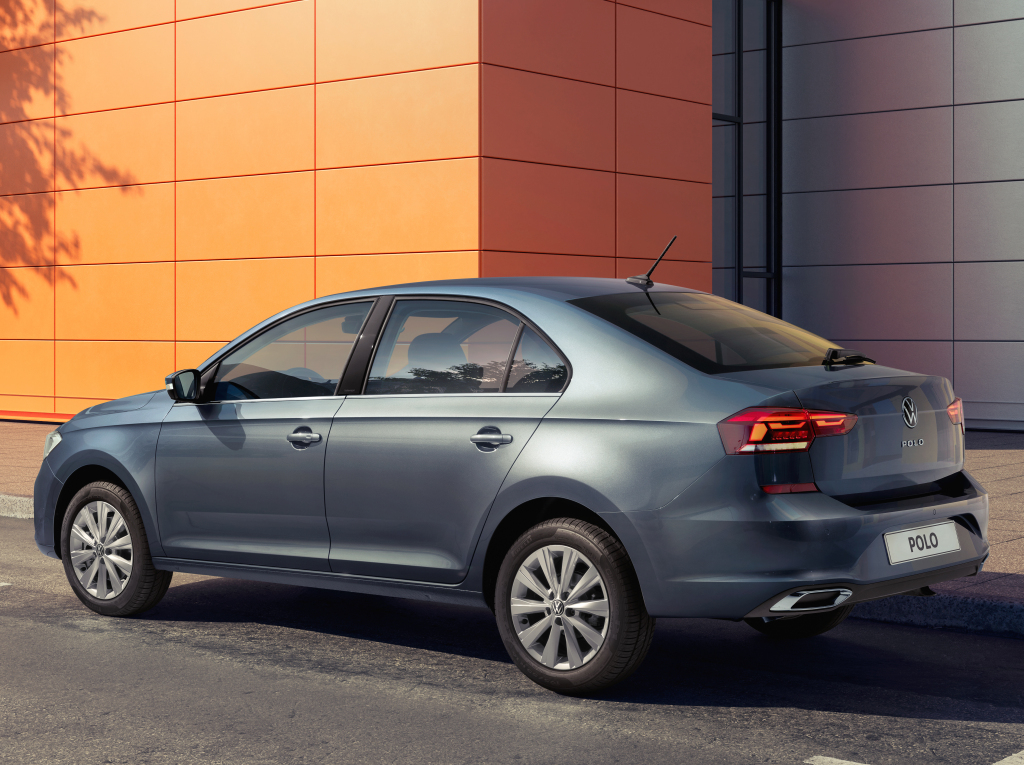 Status
The Status version is available with a 110 horsepower "atmospheric" engine. The combination of this unit and manual transmission costs at least 971.9 thousand rubles. Implementation of an "automatic" will cost the same amount. A modification with a robotized gearbox and a 1.4-liter turbo engine is estimated at a minimum of 1.022 million rubles. The Status package offers climate control, cruise control and heated steering wheel with faux leather trim. This version has quite an extensive list of optional equipment. It includes front fog lights with dynamic cornering lights, electrically heated rear row of seats, two side curtains, driver monitoring and frontal collision warning systems. In addition, you can buy an 8-inch touchscreen and a parking camera for a surcharge.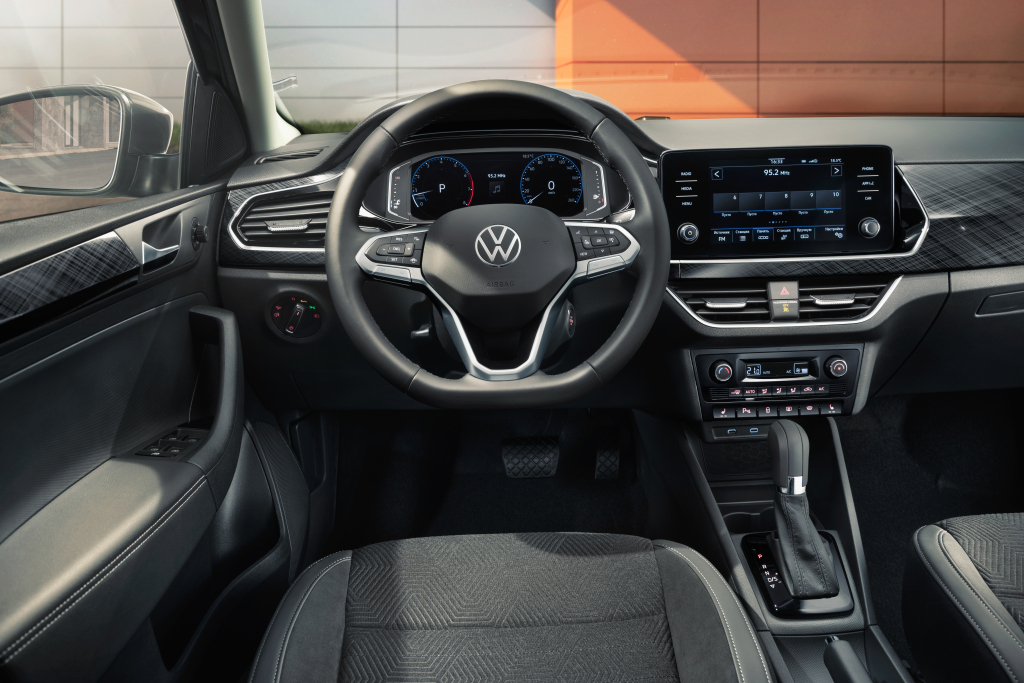 Exclusive
Top version with the same set of power units and gearbox will cost a minimum of 1.112 million rubles. The 2021 Volkswagen Polo in this version is available with an 8-inch touchscreen, LED interior lighting, six speakers, parking sensors, fog lights with cornering lights and a motor start button. The top version of the liftback is also notable for the fact that the standard instrument panel has been replaced by a 10.25-inch color screen.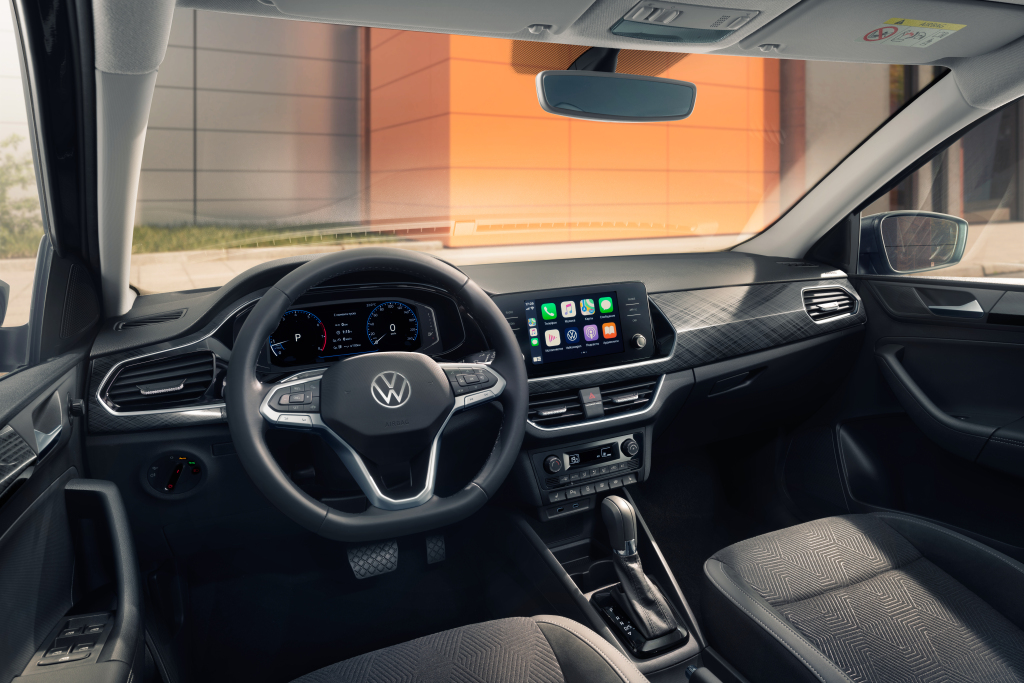 Options and prices (summary table)
| # | Options | Model years | Cost, rub. | Drive | Transmission | Engine, cc. | Acceleration from 0 to 100, s | Max. speed, km/h | Power, max, hp (kW) at r.p.m. | Fuel consumption in the combined cycle, l/100 km |
| --- | --- | --- | --- | --- | --- | --- | --- | --- | --- | --- |
| 1 | 1.4 TSI DSG Exclusive | 2020 – | 1 209 900 | Front | GEARBOX 7 | 1395 | 9.3 | 204 | 125 (92) / 6000 | 6,0 |
| 2 | 1.4 TSI DSG Status | 2020 – | 1 069 900 | Front | GEARBOX 7 | 1395 | 9.3 | 204 | 125 (92) / 6000 | 6,0 |
| 3 | 1.6 MPI MT Origin | 2020 – | 792 900 | Front | 3.5 MPI | 1598 | 11.4 | 184 | 90 (66) / 4250 | 6,4 |
| 4 | 1.6 MPI MT Respect | 2020 – | 837 900 | Front | 3.5 MPI | 1598 | 11.4 | 184 | 90 (66) / 4250 | 6,4 |
| 5 | 1.6 MPI MT Exclusive | 2020 – | 1 111 900 | Front | 3.5 MPI | 1598 | 10.7 | 195 | 110 (81) / 5800 | 6,4 |
| 6 | 1.6 MPI MT Respect | 2020 – | 877 900 | Front | 3.5 MPI | 1598 | 10.7 | 195 | 110 (81) / 5800 | 6,4 |
| 7 | 1.6 MPI MT Status | 2020 – | 971 900 | Front | 3.5 MPI | 1598 | 10.7 | 195 | 110 (81) / 5800 | 6,4 |
| 8 | 1.6 MPI AT Exclusive | 2020 – | 1 161 900 | Front | AUTOMATIC TRANSMISSION 6 | 1598 | 11.8 | 190 | 110 (81) / 5800 | 6,6 |
| 9 | 1.6 MPI AT Respect | 2020 – | 927 900 | Front | AUTOMATIC TRANSMISSION 6 | 1598 | 11.8 | 190 | 110 (81) / 5800 | 6,6 |
| 10 | 1.6 MPI AT Status | 2020 – | 1 021 900 | Front | AUTOMATIC TRANSMISSION 6 | 1598 | 11.8 | 190 | 110 (81) / 5800 | 6,6 |
* – Price information is for reference only. For exact prices, please contact your local dealer.
Specifications
The standard for the German liftback is an uncharged 1.6 liter engine. Its maximum output depending on the modification reaches 90 or 110 hp, and the torque is 155 N*m in both cases. This 4-cylinder unit is completed with a system of distributed fuel injection and consumes gasoline AI-95. A 5-speed manual transmission is included with the low-power version of the engine, while the motor in the second version is combined with a 6-speed automatic transmission. More expensive versions of the German model are also equipped with a four-cylinder 1.4-liter engine, which is completed with a turbine. Its maximum power is limited at 125 hp, the pull reaches 200 N*m. This engine is supplemented by direct fuel injection and consumes gasoline of brand AI-95. It comes with a 7-speed robotized transmission.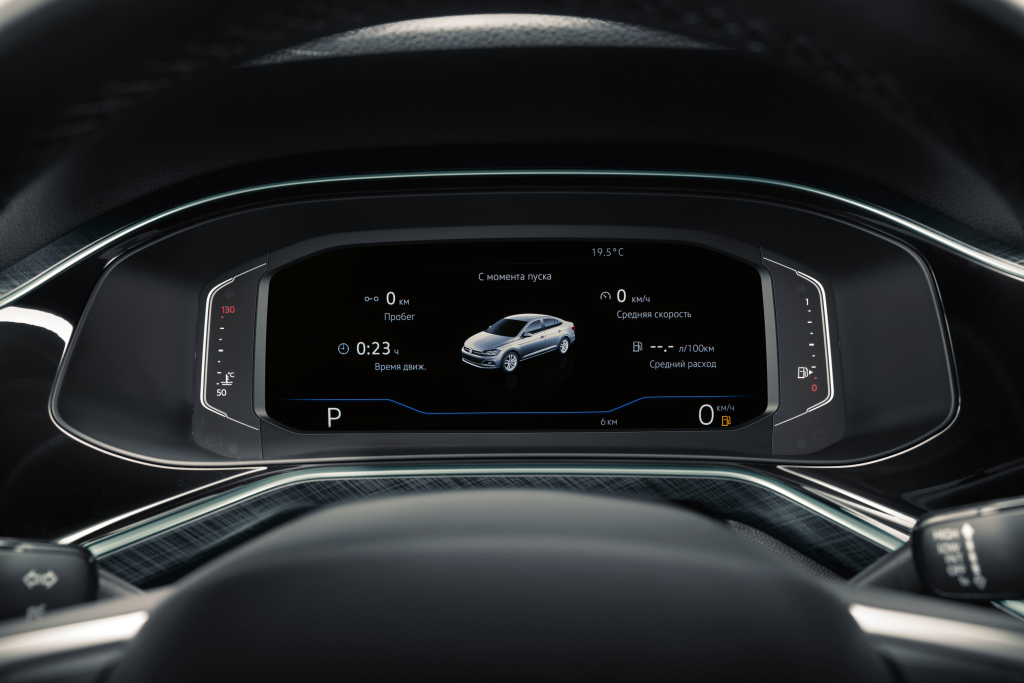 Total length of German novelty is 4469 mm, and distance between axles is 2591 mm. Width is 1,706 mm and height is 1,471 mm. Ground clearance is not more than 170 mm. In pre-styled version Polo this figure was equal to 164 mm. By default, the car is equipped with rear drum brakes, which in the top version are replaced by disc brakes.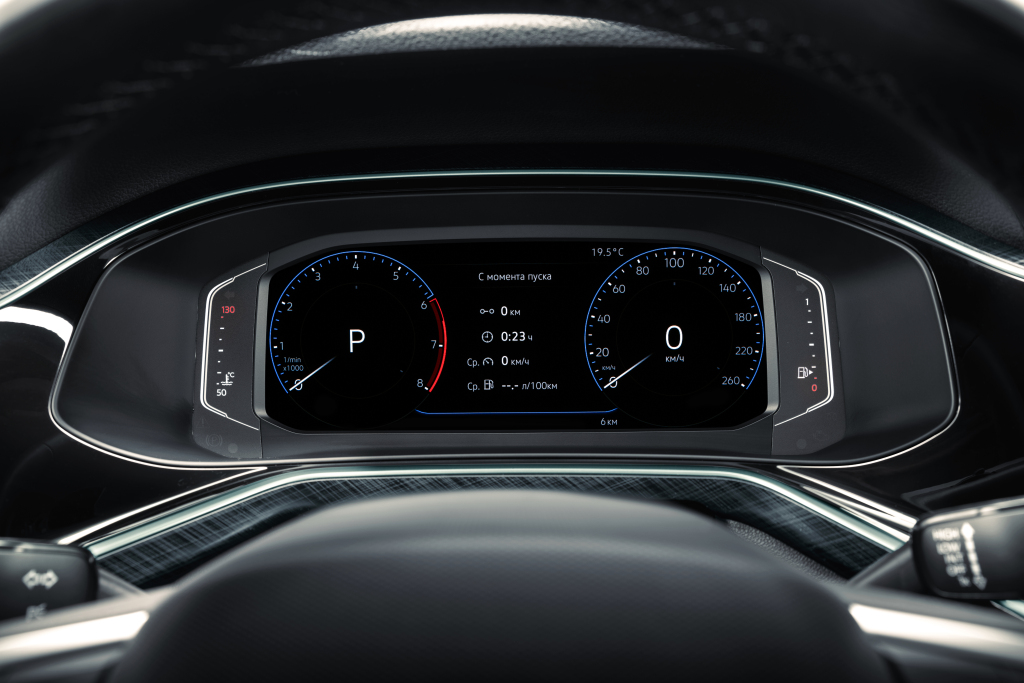 Driveability and off-road performance
It was noted that after the restyling the Polo has increased ground clearance, which makes the car more passable in off-road conditions. And in the rest German liftback is designed only for moving on asphalt. The car is completed with McPherson front struts and torsion bar, located behind. The suspension of German model has already proven itself on the pre-styling sedan. As a part of the modernization, the manufacturer has improved steerability of the car. The new Polo is complemented with electric power steering, which provides good response of the car to the actions of the driver.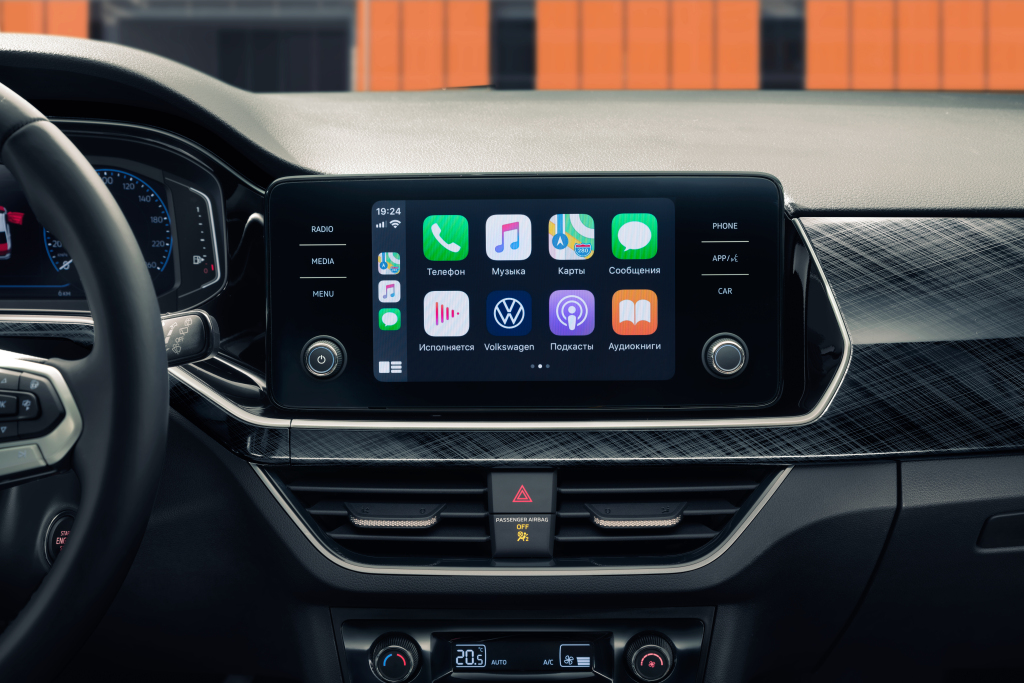 Maintenance costs
Officially, at the time of writing, the 2021 Volkswagen Polo has not entered the Russian market. But if you consider that the engineers did not make fundamental changes in the design of the car and its technical equipment, the maintenance costs of this version of the liftback will be the same as for the restyling modification. As practice shows, the German model has a good endurance. Its engines can sustain about 200-250 thousand kilometers without serious repair. The same concerns the gearbox, except for a robotized box which breaks down rather often. Exactly because of it the maintenance costs at a certain point can exceed 100 thousand rubles. The rest of the construction details (including suspension components) are really cheap.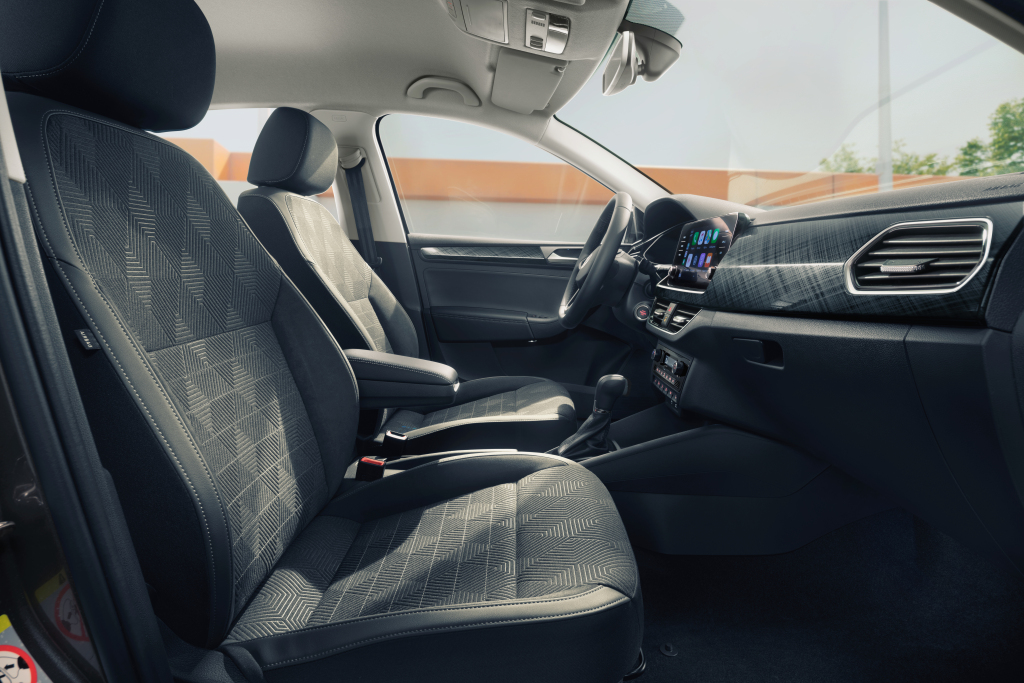 Dynamical qualities and fuel consumption
The new Polo does not have good dynamic characteristics. Lyftback in the basic version climbs the first 100 km/h in 11.4 seconds. The introduction of a more powerful motor reduces this figure to 10.7 seconds, while the installation of an automatic increases to 11.8 seconds. The version with a turbocharged engine and a "robot" accelerates to 100 km/h in 9.7 seconds. The average fuel consumption of the base unit is 6.4-6.6 liters, the top unit – 6 liters.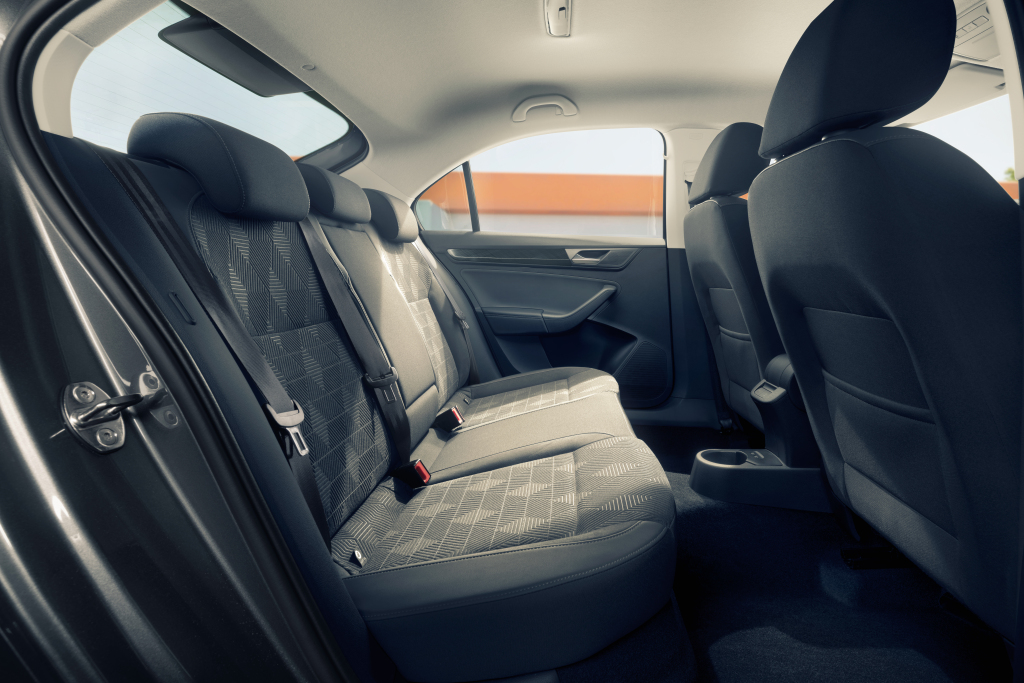 Design
Despite the rather radical changes, all the improvements affecting the body can be called point-by-point. The engineers slightly changed the shape of the headlights, the radiator grille and the hood, which is now distinguished by more relief outlines. The front bumper became a little bigger, which is flanked by compact air vents. The new Polo looks more interesting with a shortened stern, which smoothly passes the roof line. There is a noticeable spoiler on the tailgate, and below it a new headlight with LED lights. The rear bumper is less obvious.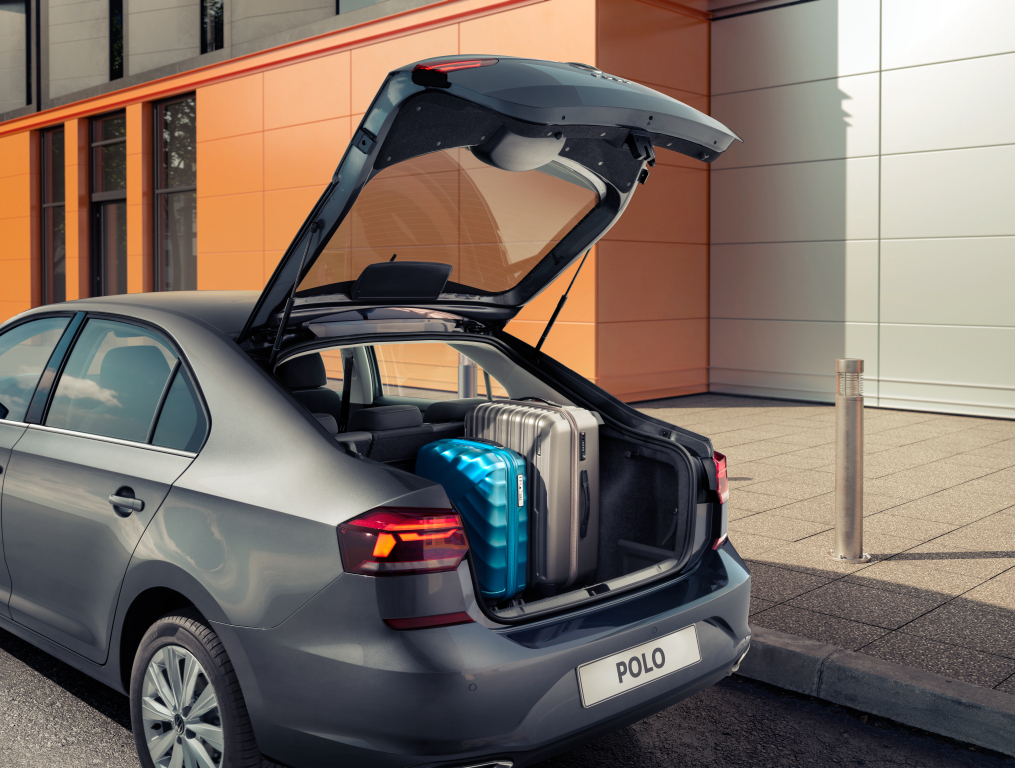 Inside the German model there are more changes. First of all, a redesigned center console draws attention. In the starting versions of the liftback is used a standard dashboard, which in the top configuration is replaced by a digital screen. Certain changes have affected the steering wheel, climate control unit and transmission tunnel. The manufacturer also announced that the front seats became more comfortable. The Polo's luggage compartment holds up to 550 liters of cargo.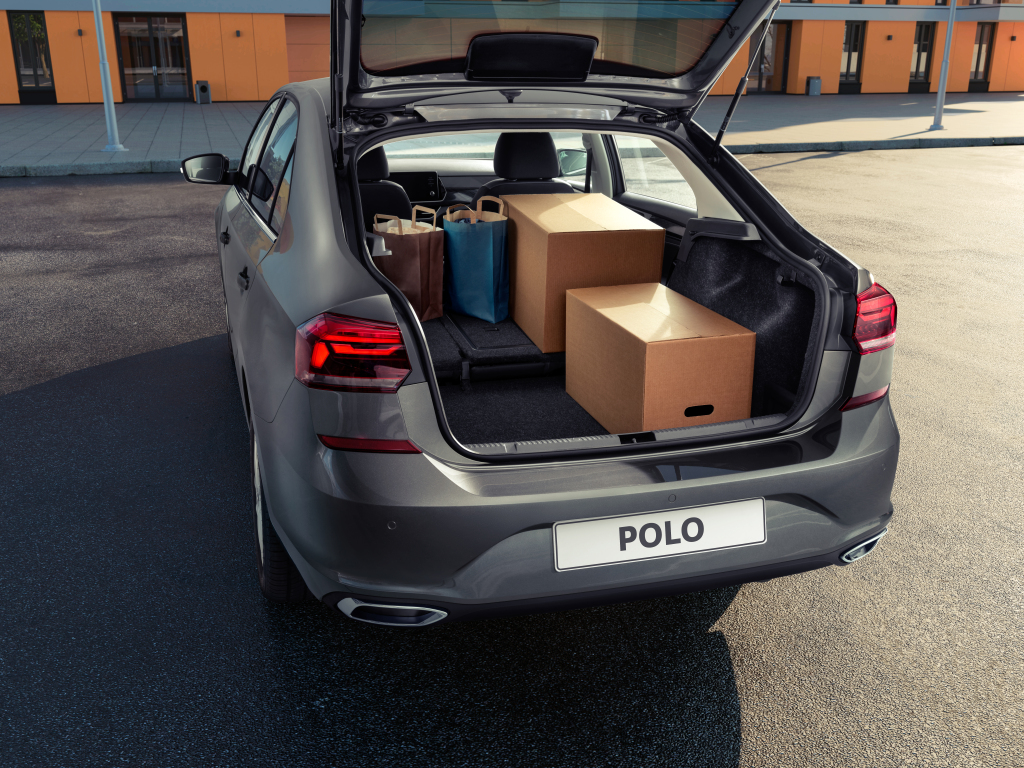 The beginning of sales
The updated version of the German model entered the Russian market in May 2020. As before, this car is assembled at the plant near Kaluga.
Test-drive: Blitzing the new Volkswagen Polo liftback
The simplest Volkswagen Polo costs 793 thousand rubles, air-conditioned – from 838 thousand. With an automatic – from 938 thousand. Exclusive 1.4 TSI version (as pictured) comes to 1.33 million rubles.
The resentment has almost gone. We've gotten used to the idea that the localized Volkswagen Polo will spend another ten years on the old PQ25 chassis instead of the MQB platform, which is relevant almost everywhere else in the world. And it will be the second decade: the Polo sedan launched in Russia in 2010. Now it is a liftback with a huge liftgate in the trunk, and compared to the old Polo there are so many changes that we can talk about a change of generations. But we understand that the new car simply became the double of Skoda Rapid. It appeared in 2012.
By the standards of a budget segment Polo looks solid and weighty. Massive front grille with a flared grille abundantly decorated with chrome adds Stati. Gleaming stripes in top versions appeared under side windows. All lights in the front and rear are diode, and the fog lights are integrated into the main headlights: they are diode sections near the grille. The Rapid has halogen fog lights, as well as the high beam in the base versions. And in the top version both cars change the usual headlights for lensed ones.
The interior of rich versions looks interesting thanks to the overlays with a pattern in the form of notches. The fluted sliders of the deflectors add a sense of darling. But in the display-filled cabin there are lamps on bulbs and lack of light at make-up mirrors.
The interior looks much more modern than in old Polo, though only seats and armrests are soft. The dashboard is own, not from Rapid, but exactly the same, according to time trends, the multimedia system is moved upwards. The difference from Skoda is only in matt screen and some other graphics. My opinion is that it is the most "live" and convenient media complex in the class. While the Rapid is waiting for its turn, the Polo already offers electronic dashboard – the same, as on the Jetta. Albeit with the minimum of design variants, but the competitors have nothing similar.
The steering wheel is worthy of a much higher class car. The dashboard display with small symbols is 10 inches, and the touch screen of the media system is 8 inches diagonal. Touch-screen and touch-buttons on its sides work even from hands in gloves.
The steering wheel with thick, slightly oval in section rim and twenty buttons, including a signal is good. True, the key of driver's assistants is false. The Polo doesn't yet have auto-braking system, which is already on the Rapid, and pressing it displays the message "Key doesn't work". Volkswagen people call this steering wheel "from an eighth Golf", though the lining of a hub in Polo is made cheaper, than in the mentioned hatch. The main thing is that only Passat has such one in Russia yet. It is so pleasant to hold it that there is a sensation of more comfortable landing. But no, unfortunately, the steering wheel has not been moved closer to the seat.
The middle of the seats is ribbed fabric, and there are faux suede elements in the sides. It looks cool, holds the body not bad, but the profile of a backrest is sagged. It became noticeably more spacious in the knees at the back: the base has grown by 5 cm!
The seats have got some lateral support if to compare with the previous generation. However, the frame is unified with the Rapid, which means a gap in the area of front seats' loins and absence of adjustment of support in this place. The transition to Skoda interior improved properties of back seats. There is more space in knees, L-shaped headrests instead of classical ones do not obstruct a review back any more, there are such luxuries, as a central armrest and a hatch in a trunk for long cargoes. Also it is rare for budget cars.
Declared ground clearance has increased from 163 up to 170 mm, however on a live car I have measured no more than 150 mm. There is no power protection of crankcases from below, nor full-fledged duster.
Getting settled on a driver's seat, you notice the appearance of frameless wipers and widened mirrors from Skoda. However, the left one does not have the widening zone any more. As a whole there are no questions to visibility, and hiding from mud in the emblem a rear-view camera is a delight. But why is the rear window wiper an option for 3000 rubles even for the maximum, packed version Exclusive priced from 1,1 million?
The rear-view camera moves out with a soft whirring sound. The transition to the electronic architecture MQB has made it possible to use such a design. Markup lines on the screen are static, the picture quality is not the best. The rear wiper covers a big sector.
In general, all the differences between the new Polo and updated Rapid lie in the nuances of kitting. We shall return to this, because it is necessary to tell a couple of words about driving sensations. The first test was only 40-minute, but my impressions have confirmed the stories of Volkswagen technicians. Power units, chassis settings, dimensions of wheels and brakes are the same as in the Rapid.
If to compare with the old Polo, it means a little bit softer springs, but the stabilizers of transverse stability are tightened. The running smoothness has really improved a little: Volkswagen notes less sensitively all irregularities, though it still does not let forget about them. Alas, the main disadvantage of the platform PQ25 – lack of power capacity has not disappeared. A rubber "lying policeman" at the speed more than 30-40 km/h hits under your breath so that now it seems that the supports will come out through the hood. Outside cities with smooth streets, Polo, as well as before, is not a fighter.
Cables of a parking brake, looking below the details of suspension, will still bother aesthetes. The towing eye under the rear bumper is not hidden.
The noise insulation has been improved in part because the engine shield is now covered by the original solid mat. Earlier it was unified with the European Polo, and there were extra holes in it for the right-hand drive versions. The roof insulation was also strengthened. Radical changes I did not feel, especially since I received a car with the engine 1.4 TSI and its characteristic murmur, but also a strong pressure on the ears at speeds up to 90-100 km / h have not noticed. For the final conclusions we will wait for the full-fledged tests.
The central rear armrest is available in two configurations out of four, and the rear charging sockets (as well as in front, USB-C standard) require additional payment in any case. In the back both cushions and backrests are heated. Unlike the Skoda, options are offered mostly in packages rather than one at a time.
The engine now can be started with a button, placed on the place of ignition switch in Skoda manner: the top versions have contactless access. The duo of 125 hp turbo engine and "robot" DSG drives lively, sane – it cannot be compared with 110 hp 1.6 and "automatic" which acceleration Rapid in our recent test sluggishly and twitchily and definitely the same working under a hood of Polo. There are no questions to brakes, at least with application of rear disk mechanisms instead of basic drums. But if drums are used only with 90 hp engine in Skoda, here they are applied to all elevator back cars in non-luxury versions, if not to pay additional money for disks.
The cargo compartment is dimensionless like Skoda and does not differ in trimming from the Rapid. Under the flabby mat there is a temporary spare wheel and a small box from foam plastic. Hooks, side walls and 12-volt socket are available only for extra money.
This is where the combinatorics begins. It seems that marketers tried to present Polo as more technological car – therefore it is offered with electronic devices, diode fog lights and retractable camera. Rapid – a bastion of safety and practicality: side airbags and "curtains" are available in the middle versions, as well as disc brakes in the back. Hooks and latches for cargo in the trunk (equally huge) at Skoda does not require a surcharge. Autobraking system and sports seats are available only in it. More or less similarly equipped Polo and Rapid in price lists share about 30 thousand rubles. Volkswagen is more expensive.
The Polo has a warranty of three years or 100K miles. Adaptations to Russian conditions include a washer tank with a capacity of 5.4 liters and a battery that "takes into account the load when starting the engine at temperatures as low as -36°C."
Personally, I welcome all the changes to the Polo – except for the disappearance of the four automatic window lifters in favor of one driver's window elevator. The liftback is more comfortable and beautiful than the sedan, the interior no longer causes despondency, it became more pleasant to be behind a steering wheel, and the ride is softer. Alas, the lessons of Rapid are not learnt completely: there are no cup holders, there is nowhere to put a smartphone and backs of front seats are sagged. But the key question is in something else. Is the love of Russians to classical sedans imaginary? If Polo liftback will "go" no worse than its predecessor, then maybe other brands will stop being so hung up on three-cabin models.
Passport data
Volkswagen Polo
1.6 MPI 90 hp
1.6 MPI 110 hp
1.4 TSI
Body
Body type
liftback
liftback
liftback
Number of doors/seats
5/5
5/5
5/5
Length, mm
4469
4469
4469
Width, mm
1706
1706
1706
Height, mm
1471
1471
1471
Wheelbase, mm
2591
2591
2591
Track front/rear, mm
1460/1500
1460/1500
1460/1500
Curb weight without driver (DIN), kg
1110-1181
1120-1210
1171-1230
Gross weight, kg
1640
1650-1680
1700
Cargo space, l
530-1460
530-1460
530-1460
Engine
Type
petrol
petrol
direct injection gasoline, turbocharged
Location
front, transversely
front, transversely
front, transversely
Number and arrangement of cylinders
4, in line
4, in line
4, in line
Number of valves
16
16
16
Working volume, cm³
1598
1598
1395
Max. power, hp/rpm
90/4250-6000
110/5800
125/5000-6000
Max. torque, Nm/rpm
155/3800-4000
155/3800-4000
200/1400-4000
Transmission
gearbox
five-speed manual
manual, five-speed (automatic, six-speed)
robotised, preselective, seven-speed
Drive
front
front
front
Chassis
Front suspension
independent, spring-mounted, McPherson
independent, spring-mounted, McPherson
independent, spring-mounted, McPherson
Rear suspension
half-dependent, spring
half-dependent, spring
half-dependent, spring
front brakes
ventilated discs
ventilated discs
ventilated discs
rear brakes
drum or disc
drum or disc
discs
steering
rack and pinion, with electric power steering on steering shaft
rack and pinion, with electric power steering on steering shaft
rack and pinion, with electric power steering on steering shaft
Tires
185/60 R15
185/60 R15
185/60 R15
Ground clearance, mm
170
170
170
Performance parameters
Top speed, km/h
184
195 (190)*
204
Acceleration time from 0 to 100 km/h, s
11,4
10,7 (11,8)
9,2
Fuel consumption, l/100 km
– city cycle
8,4
8,4 (8,7)
7,7
– country cycle
5,2
5,2 (5,4)
4,9
– combined cycle
6,4
6,4 (6,6)
6,0
Eco-class
fifth
fifth
sixth
Fuel tank capacity, l
55
55
55
Fuel
AI-95-98
AI-95-98
AI-95-98
* Data in brackets are for the version with automatic transmission.
Technology
The Polo with the factory code CK is based on the PQ25 platform, which traces its history since 2008. McPherson struts are used in front, and a twisting beam from Skoda Octavia of the first generation is in the back. The thickness of front anti-roll bar is 20 mm, rear – 18 mm. Electric power steering motor is installed on the steering shaft. The chassis settings are unified with the Skoda Rapid, produced on the same assembly line in Kaluga.
The basic 1.6 MPI engine with distributed injection is a modern atmospheric engine, derived from the supercharged family EA211. It also has an aluminum cylinder block with cast-iron liners, an aluminum head with an integrated exhaust manifold, belt drive timing, dual-circuit cooling system. The water pump is integrated into the thermostat housing. The intake shaft is equipped with a phase shifter. Compression ratio is 10.5:1. The mounts are located the same way as on the related turbocharged engines. The engine is produced in Kaluga and develops 90 or 110 hp, depending on the control program. The older version can be equipped with Aisin AQ-160 six-speed hydro-mechanical "automatic", which leads its history since 2003. At the top of the range is a duo of supercharged 1.4 TSI motor (125 hp, pictured) from the same family and seven-speed DSG DQ200 "robot" with dry clutch.
Behind the scenes
The new Polo was presented with a delay caused by the pandemic: Drive2 is already full of such cars. We were alone at the event, because each journalist had his own slot in order not to cross with the others. We were left with a branded mask, gloves, and a sanitizer as a memento.