Hydraulic oils: function, types, characteristics.
Automotive concerns are spending billions of dollars each year on the development of innovative hydraulic systems. The weight of devices is decreasing, and the operational possibilities are developing. The requirements to hydraulic oils are becoming stricter all the time. Environmental standards, operating temperature range, viscosity – all parameters must meet the world standards in order to provide quality operation of mechanisms.
Purpose of hydraulic oils
Special hydraulic oil in the automotive industry is used in hydraulic drives to transport mechanical energy to the application site – without this fluid, the mechanism does not work. Suspensions are produced by hydrocatalytic and extraction purification of base oil fractions. Hydraulic oils are produced on a mineral or synthetic basis with the addition of additives that provide the necessary performance qualities.
The use of hydraulic fluids is necessary in the following vehicle assemblies:
power steering;
The suspension mechanism of the hydropneumatic type;
ABS, ASR, ASC, and other driver assistance systems;
roof actuator for open-top vehicles;
shock absorbers and steering rack;
hydraulic brake systems.
Machine shops use oils for hydraulic elevators.
Types of hydraulic oils
According to the requirements of GOST 17479.3-85 these working fluids are divided into three categories, each category has its own label:
without additives – group A;
with anticorrosive and antioxidant additives – group B;
with anti-corrosive, anti-oxidative, as well as anti-wear additives – group C.
Let's see what the marking means if hydraulic oil 46 is designated as МГ-46-В:
The first group of letters – MG – hydraulic oil;
46 – its viscosity grade (at an operating temperature of 40 °C the kinetic viscosity of the oil is 41,40-50,60 mm 2 /s (cSt);
The last lettering – B – indicates that the operating fluid contains all three types of additives.
Respectively, hydraulic oil 32 with the same set of additives will be marked as MG-32-V in accordance with GOST and differs from the above example by its lower viscosity – its kinetic viscosity at an operating temperature of 40°C is 28.80-35.20 mm 2/s (cSt).
The main internationally accepted division worldwide is the standardization according to the system DIN 51524 and ISO (designations shown in parentheses):
H (HH) – mineral oil without additives. Viscosity index is 70. Corresponds to GOST A group oils;
HL – mineral oil with anticorrosive and antioxidant additives. Viscosity index – 90. Corresponds to GOST group B;
HLP (HM) – mineral with antiwear and corrosion additives. Viscosity index – 90. Corresponds to group B of GOST;
HLP-V (HV) – oil with improved viscosity index (index – 130) and temperature properties.
To buy a hydraulic oil suitable for a particular node, it is necessary to make a choice based on technical recommendations, which are set forth in the vehicle data sheet. It is important to ensure optimum operating conditions and balanced characteristics, but not the maximum amount of additives.
Oil selection criteria
When choosing an oil for hydraulic actuators, it is worth listening to the opinions of experts, as well as studying the technical recommendations for a particular vehicle. High-quality hydraulic oil that meets all standards has the following properties:
optimal viscosity index (preservation of the parameter at different temperatures);
chemical and temperature resistance;
immunity to oxidative processes;
anticorrosive properties;
increased filtration;
deaerating, demulsifying and antifoaming properties;
protection of hydraulic components from increased wear;
full compatibility with materials of which the hydraulic drive consists.
Often large automobile concerns initiate their own lines of gas-lubricating materials. Suspensions are developed based on the in-depth knowledge of their own production units. For example, TOYOTA hydraulic oils are better adapted for vehicles of the same name than fluids from other manufacturers. When it is necessary to provide improved antiwear qualities – the hydraulic oils of ENEOS FBK OIL series will be suitable.
Viscosity is the main criterion to pay attention to when buying hydraulic oil. Manufacturers usually indicate the optimum viscosity parameters for their systems (minimum, maximum and optimum) in the accompanying documentation. It is important to observe the specified limits. Decreased viscosity threatens loss of productivity and leads to intensive wear of the shaking parts of the mechanism – though the price of such hydraulic oil will be lower, the risk of node failure is fraught with more serious costs. Excessive viscosity complicates the rotation of elements and provokes mechanical losses in conditions of low temperatures.
Specialists and auto mechanics recommend using KIXX hydraulic oils from GS Caltex, South Korea. More than 40 years of research in the field of oil refining has allowed producing a quality product that meets the strict requirements of modern hydraulic drives. Hyundai, Kia Motors, Volvo, Samsung Electronics, LG Chemicals – these world brands use KIXX consumables from GS Caltex in their own production of cars and other equipment containing hydraulic systems.
| Manufacturer | Name | Volume, l | Article number |
| --- | --- | --- | --- |
| KIXX | GS HYDRO HDZ 32 semisynthetic hydraulic oil | 200 | L3683D01E1 |
| KIXX | GS HYDRO HD 46 Semi-synthetic hydraulic oil | 200 | L3673D01E1 |
| KIXX | GS HYDRO HD 32 Semi-synthetic hydraulic oil | 200 | L3672D01E1 |
| KIXX | GS HYDRO HD 32 Semi-synthetic hydraulic oil | 20 | L3672P20E1 |
| KIXX | GS HYDRO HDZ 32 PAIL hydraulic oil | 20 | L3683P20E1 |
Changing hydraulic oil in time will prolong significantly the lifetime of your car. IXORA Cargipermarket will help you to find the right oil for your vehicle: our specialists will advise you the best solution.
Get professional advice in the selection of products and detailed information on all matters of interest to you by calling 8 800 555-43-85 (a free call in Russia).
Where is hydraulic oil used?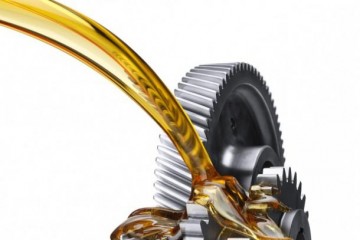 Hydraulic fluid is of industrial value and is an irreplaceable component of hydraulic systems. It protects parts from rapid wear and contributes to the normal functioning of the hydraulic system at different temperatures and humidity.
What is hydraulic oil
It is a fluid that is used for the proper operation of hydraulic systems. No hydraulic system can operate without hydraulic oil.
The main function of a hydraulic fluid is to transfer mechanical energy with a change in the index of the applied force from its origin to the part of the system where it will be used.
Hydraulic oil is an indispensable component of a hydraulic system. It performs the important task of transmitting force.
In order to perform its functions, the hydraulic oil must resist oxidation processes, be low-foaming and inert with respect to the materials of the hydraulic system. Besides these conditions, very important parameters are low freezing temperature and its very high value for ignition. Many manufacturers even produce non-flammable hydraulic oil.
The fluid characteristics are denoted by the following indicators: kinematic viscosity, acid number, pour point and flash point, viscosity index, resistance to oxidation, corrosive effect on metal, mass fraction of mechanical impurities and water. The values of these indicators are different for each brand of hydraulic oil.
hydraulic oil price
Properties of Hydraulic Oils
Hydraulic fluids provide:
Anti-foam properties – they help to reduce foaming. Antioxidant properties – hydraulic oils that are resistant to oxidation processes under the influence of the thermal factor. Viscosity-temperature properties – the oils determine the temperature values of the hydraulic system. Demulsifying properties – hydraulic oils contribute to separation of water. Corrosion-preventing properties – use of hydraulic oils prevents corrosion of parts. Antiwear properties – protection from wear of the system under high loads. hydraulic oil characteristics
Quality of functioning of hydraulic systems and temperature conditions of their operation is greatly influenced by viscosity properties of hydraulic oil. When selecting a brand of hydraulic fluid with a certain viscosity, it is important to consider the type of pump. Generally, equipment manufacturers indicate permissible maximum, minimum and optimum viscosity values for each type of pump.
The maximum hydraulic oil viscosity is the highest value at which the pump will be able to pump the fluid. The operation process also depends on the pump capacity, length and diameter of the piping. Higher viscosity significantly impairs the movement of pump parts and makes it difficult for the hydraulic system to operate at low temperatures.
The minimum viscosity is the value at which the hydraulic system functions reliably. Low viscosity causes leakage in the pump and valves, resulting in reduced power, deterioration of lubrication and accelerated wear of rubbing parts of the hydraulic system.
The optimum viscosity is the value at which the minimum allowable flow resistance is ensured and the pump parts are well lubricated.
Hydraulic fluids are used in almost all industries. Most often these oils are used in mining and oil industry, in rescue equipment, on sluice gates and bridges, in foundry machines, machine tools, presses, heavy manipulators, in mechanisms for production of plastics, etc.
Also note that there are many varieties of hydraulic oils. Each brand has its own purpose:
VMGZ oil – is produced for hydraulic systems of construction, lifting, road, logging and other types of machines that operate in open areas. MGE – is intended for agricultural machinery. Grade "A" oil – is used only for automatic transmissions and torque converters. P" oil – is designed for power steering systems and hydraulic transmissions. AUP oil – is produced for hydraulic lift transmissions of marine and ground special-purpose equipment. RPM oil – is designed for hydraulic conduits operation at temperatures from -30 to +100 ºС. GT – is used for lubrication of hydraulic transmission turbo-reducer of diesel trains. ESH grade oil – is designed for hydraulic systems of heavily loaded mechanisms. For example, for walking excavators and similar machines.